If the thought of having your own home theater seems out of reach, this might change your mind. We'll show you 3 different setups at 3 different price points, but all within reach. They range in price from under $500 to around $2000.
This post is sponsored by OREI. More on their awesome products in option #3!
These are our requirements for a home theater set up:
Must have 5.1 or better surround sound
Must have a powered subwoofer
Must have a LARGE projected image
Must have the ability to switch between different inputs
Option 1: $500
This system consists of three things that you need as your main components.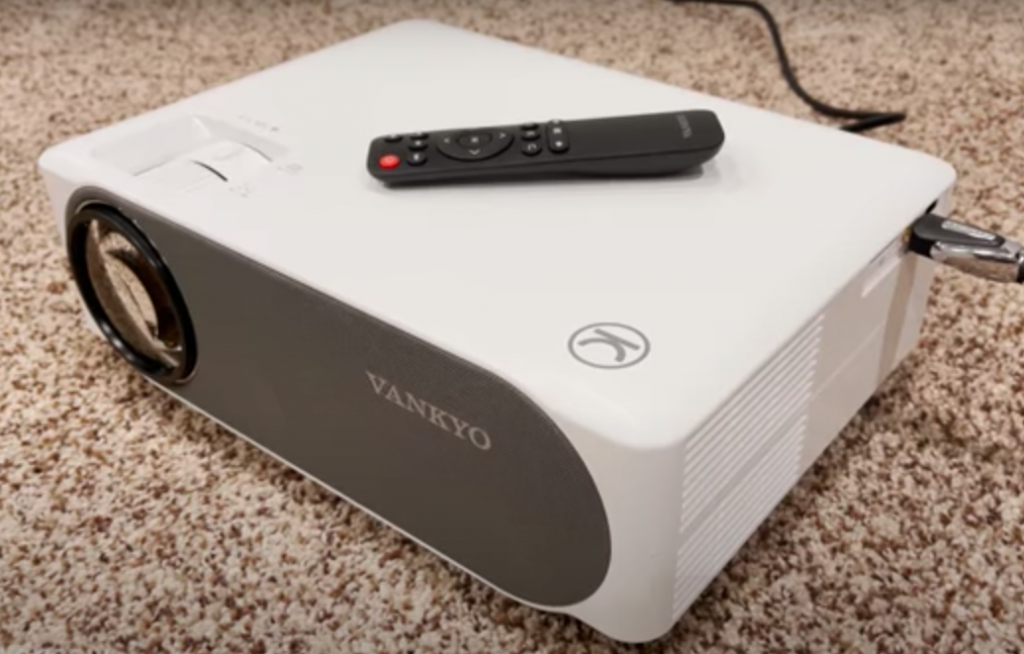 Vankyo V630 Projector, which presents a native, full HD resolution image. It's bright, and uses an LED bulb, which means it will last for years to come without burning out. Read more about it down in option #2, where we're using it as well.

Vizio Sound Bar Setup: This is not a traditional sound bar. It comes with the rear 2 speakers, as well a powered subwoofer! You get the full 5.1 experience in a compact package. They're $250 brand new; however, they are frequently being sold refurbished/reconditioned for $179, so make sure to look for that option when you're shopping for them.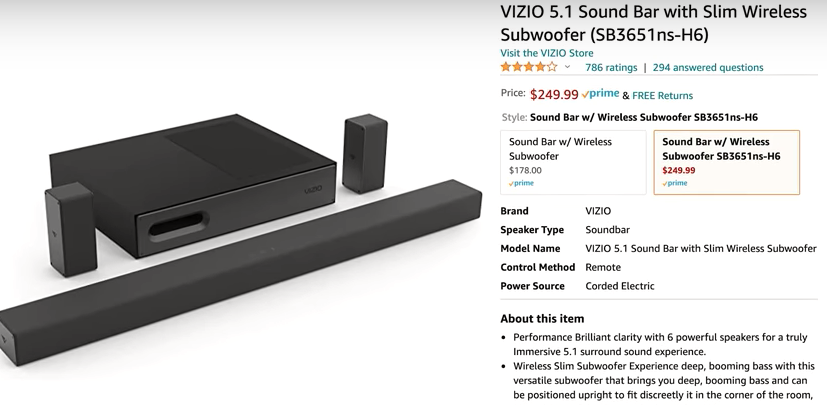 3. HDMI Switcher: You can connect up to 4 different input devices, connect an HDMI from your one output on that switcher into the sound bar, and that's what provides the surround sound for it.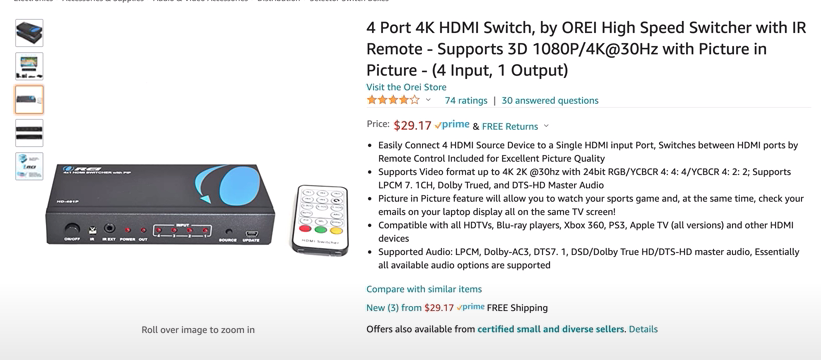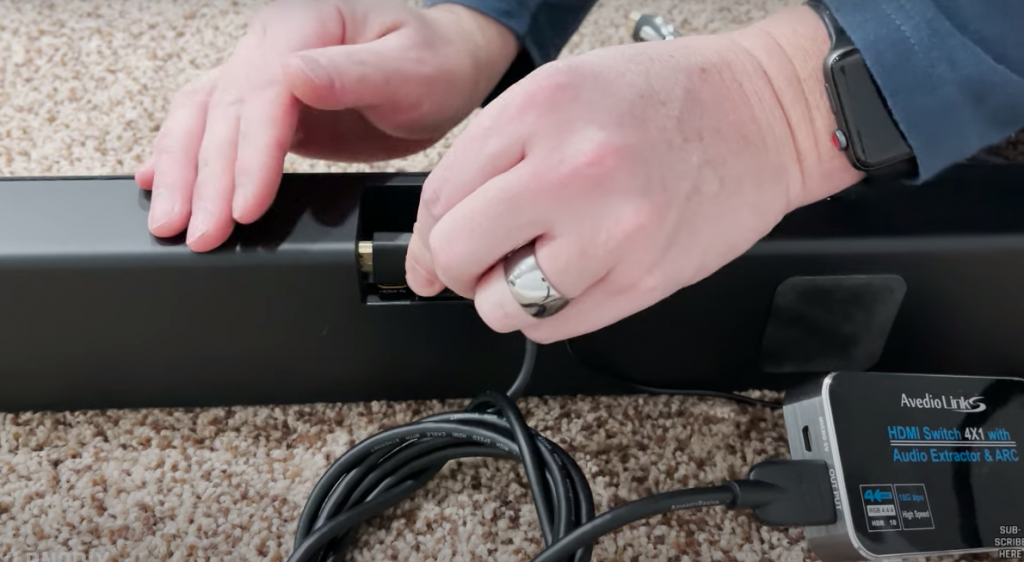 Then run a longer HDMI (probably a longer one), from your sound bar's output to the projector for the image. This way, your projector is only having to worry about the image, the sound system is taking care of all the audio, and your switcher will switch between the different input devices that you have.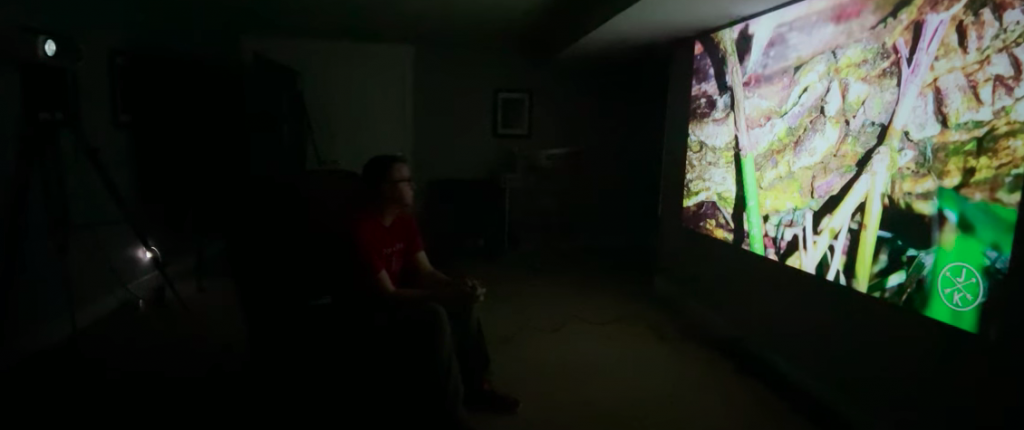 There is no projector screen included in this at this price point- we just projected onto a blank wall. This is a great setup if you're really on a budget, or are just getting your feet wet with home theater equipment.
Option 2: $800
This is still a great budget option, and has a few features that that put it above the lowest tier option.
Included in this system:
We're using the same Vankyo projector as in Option 1, along with the surround sound system below. This projector is full HD, and gives you 1920×1080 native resolution. When you're shopping for projectors, you always want to look at NATIVE RESOLUTION. Not what it supports, not what it is capable of, but NATIVE.

You can buy a really low resolution, POS projector that technically supports 4K. That just means that you can connect something that's 4K to it, and it will show an image, but the quality will only be what the native resolution of that projector is.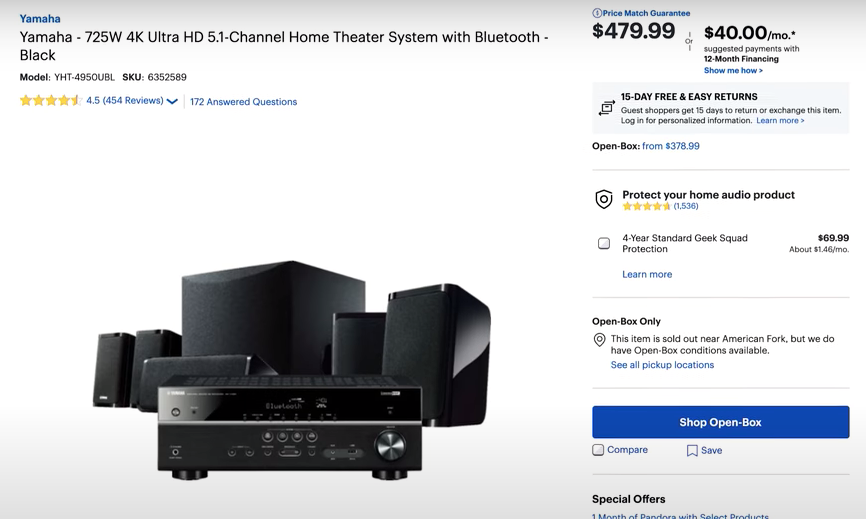 2. Full surround sound package with a Yamaha receiver: This is an all in one package. It includes a receiver, 5 surround sound speakers, and a powered subwoofer- all for $480.
It's upgradable for the future, so if you wanted to purchase a 4K projector or 4K TV at some point, this would handle it just fine. It has 725 watts, and bluetooth built in, so you could stream music from your phone.
3. Projector Screen: This one is about $30 (at the time of writing), and is 120″ wide. Screens vary a lot in price and size, but this is a super affordable option and you get that big screen.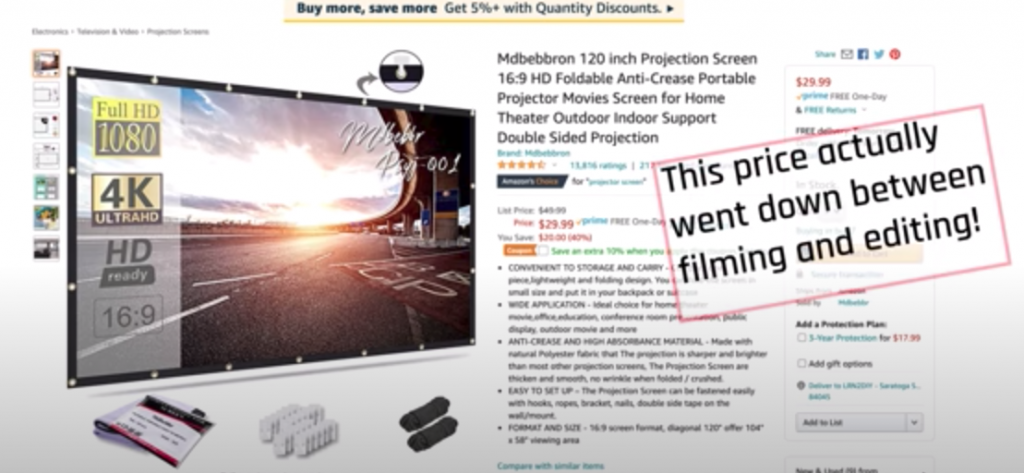 Check out our post about making your own, high quality projector screen for about $100!
Option 3: $2000
This system has a lot of power, and an excellent image. Here it is, like Christmas morning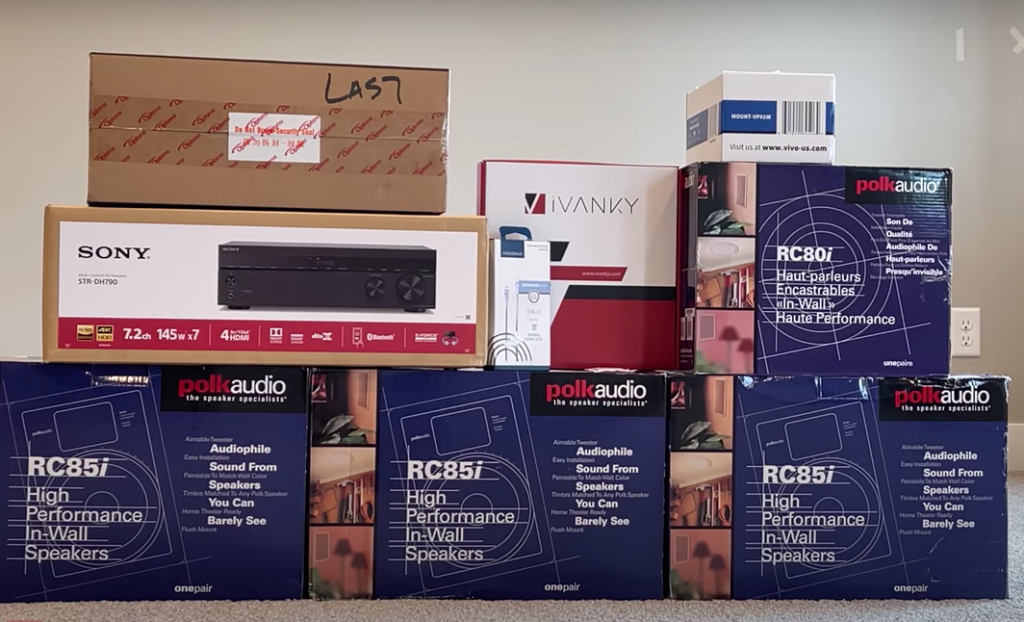 For the audio, this option has 7.1 in-wall speakers, which include: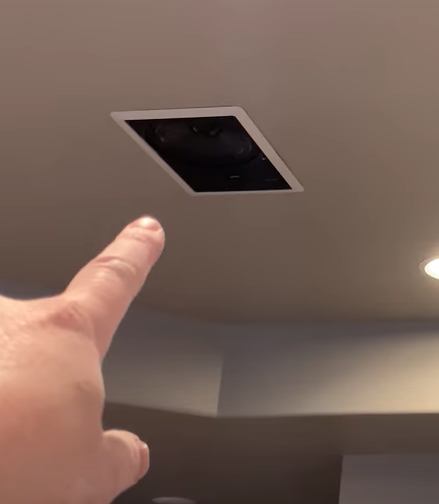 $180 (x3) Polk In Wall Surround Pair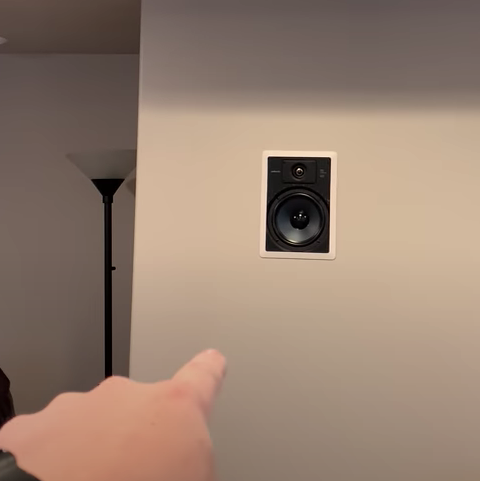 $374 12" Klipsch Powered Subwoofer: This thing really cranks. There is a 10″ version that will save you about $125, but if you want good bass, you need to invest is a good bass subwoofer, or maybe a couple of smaller ones.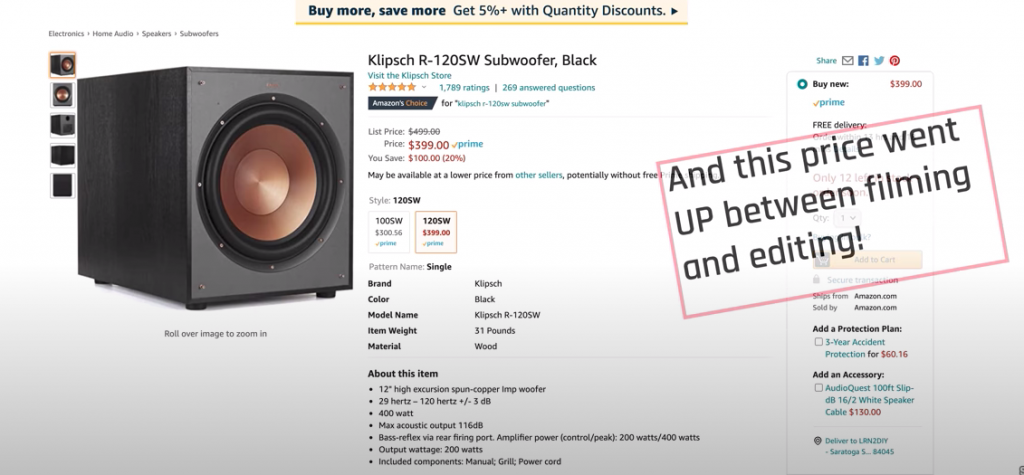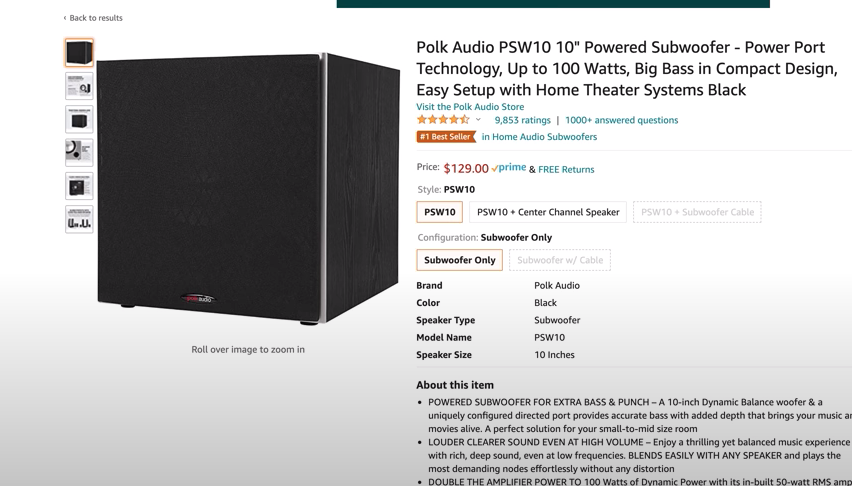 You could put two subwoofers in two locations to bump up the bass. This is still less expensive than getting that one 12″ sub, but the 12″ sub is incredible if you want to spring for it.
Many people prefer to put their media equipment (receiver, Apple TV, etc.) out of sight, like in a closet. While it keeps things looking tidy, it presents a couple of issues.
The length of the HDMI cable that you'll have to run to your TV or projector.
Remotes. A lot of remotes use infrared technology, and you can project them through a wall.
This is where OREI comes in. This is the OREI HDMI Extender with ethernet.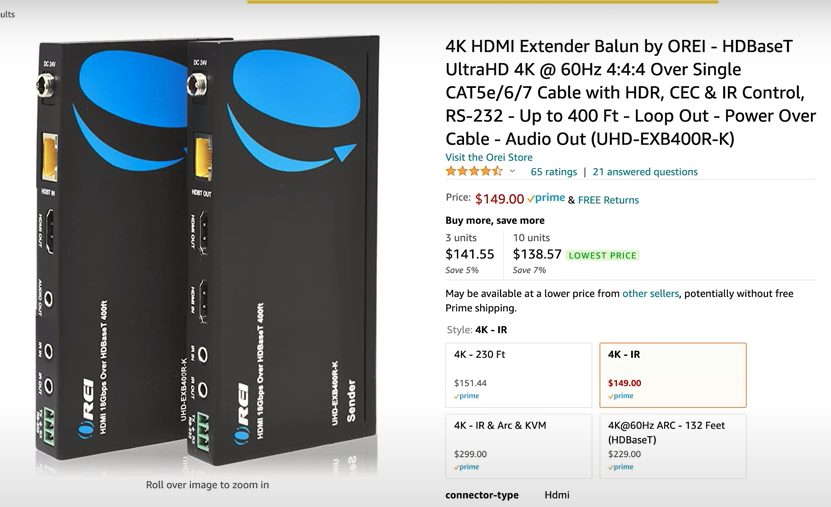 This setup comes with an infrared transmitter and receiver that goes through the ethernet. So instead of running an HDMI cable from your source location to your destination, you run an ethernet cable, and put one of these boxes on either side.
You only need to power one end or the other; it uses the technology of power over ethernet to control the opposite one. With that, you've got HDMI inputs and outputs on both sides.
We just use a short HDMI cable to run between the box and the projector, as well as the box on the other end, and our receiver.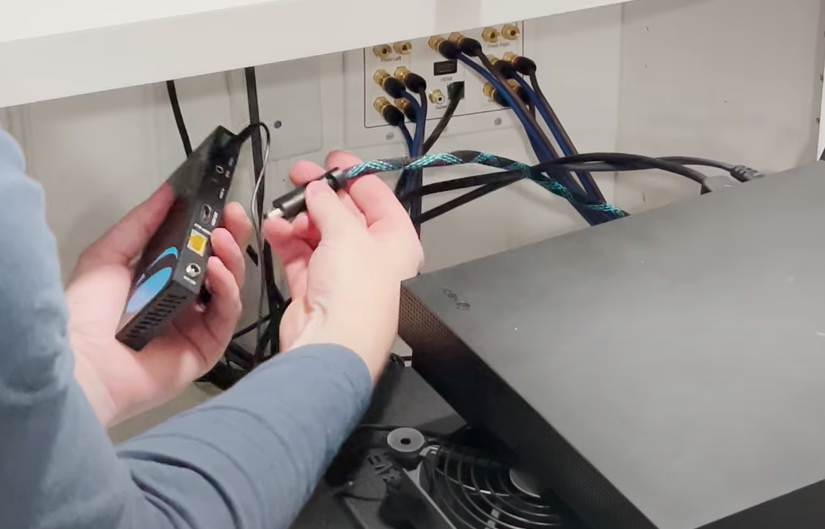 With that, you can run this thing up to 400 FEET! (Which is more than most people will need, but still…)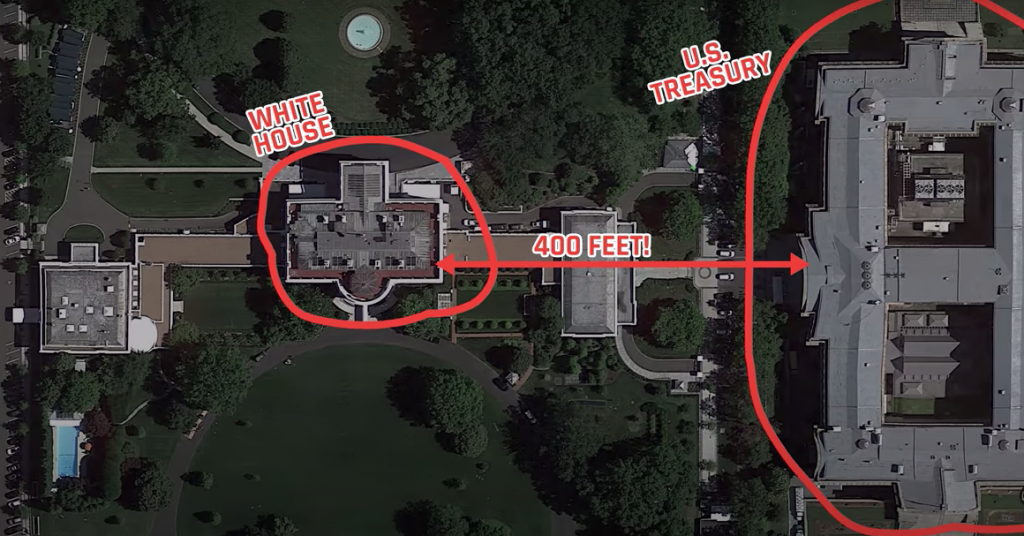 Now with that, we've got a receiver for our infrared that we can point the remote controls at. It will transmit that signal through the ethernet, out to the transmitter on the other side, and from there it will blast that onto the receiver or other equipment.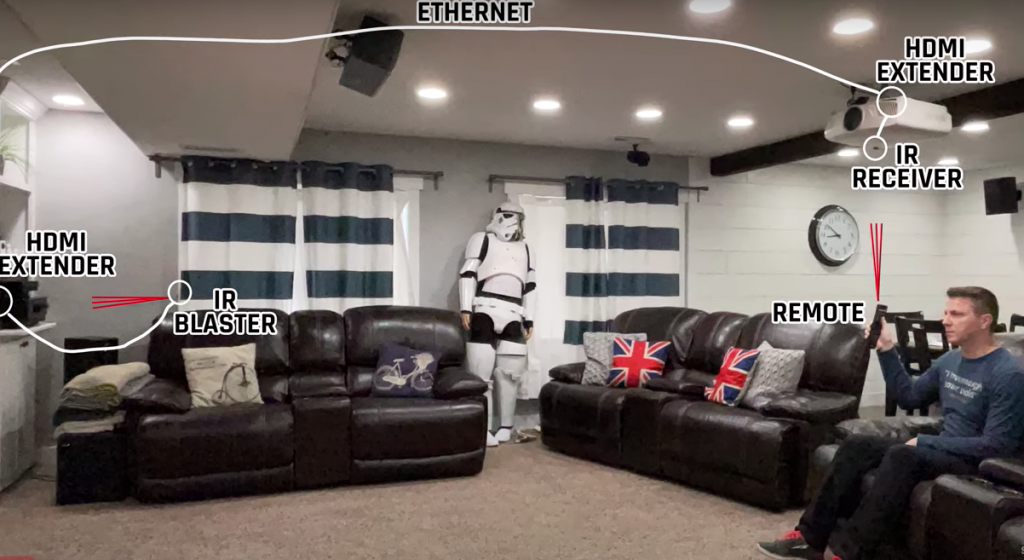 If you need to safely and conveniently run an HDMI over a long distance, and leverage the latest technologies available in HDMI (including 3D, Dolby Atmos, surround sound, etc.), this OREI system is a fantastic kit. It will give you peace of mind knowing you can run it with ethernet, and it's fully upgradable for the future as well.
As far as receivers for this home theater option, we chose the Sony Dolby Atmos 7.2 channel receiver that supports full 4K, and has all the bells and whistles you would need for a system like this.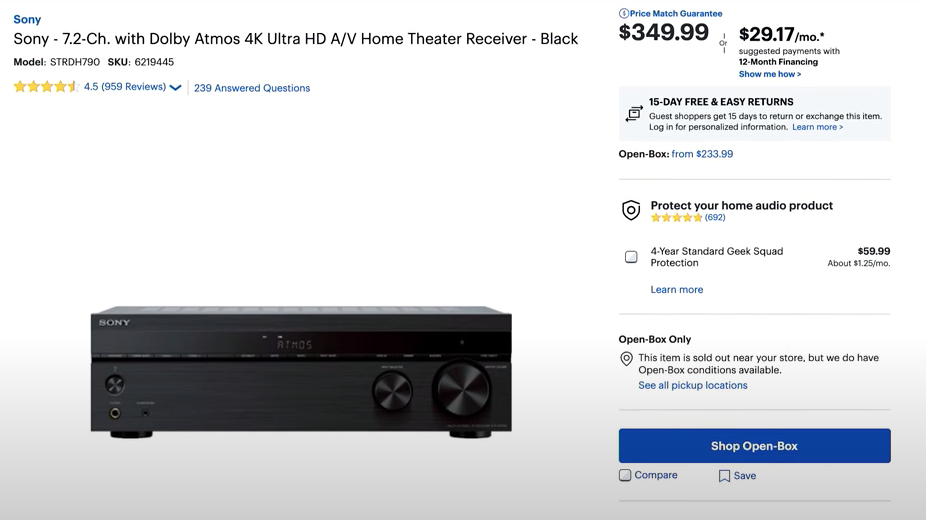 This receiver packs a lot of power and comes in at about $350. You can find it on sale at times, so keep your eyes out.
For the projector, we've got an Optoma full HD projector . This one comes in at about $650. To get a good quality image in a 4K projector, it starts to get pretty pricey, but if a quality image is important to you, it's the way to go.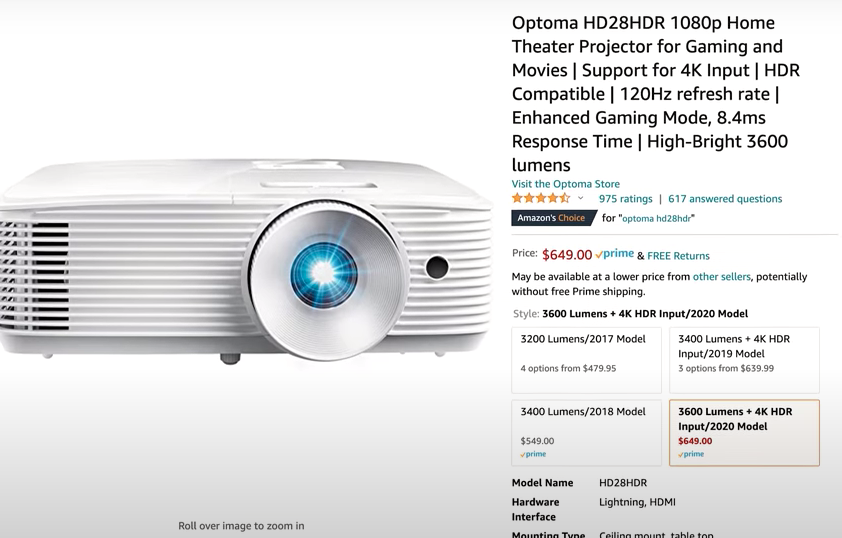 Check out our post comparing $7000 worth of 4K projectors to see which one was best.
The Optoma projector is bright, powerful, and sharp. It can be pulled back quite a ways to make a 150″ projected image.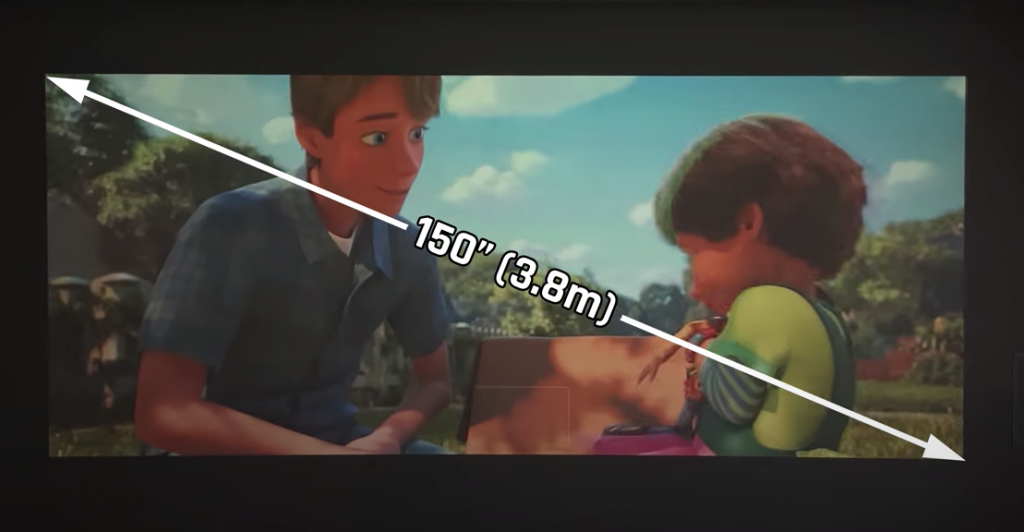 As far as screens go, you have the option to purchase projector paint. It's a special paint that has the right reflective material/characteristics so you get a sharp and crisp image on any wall.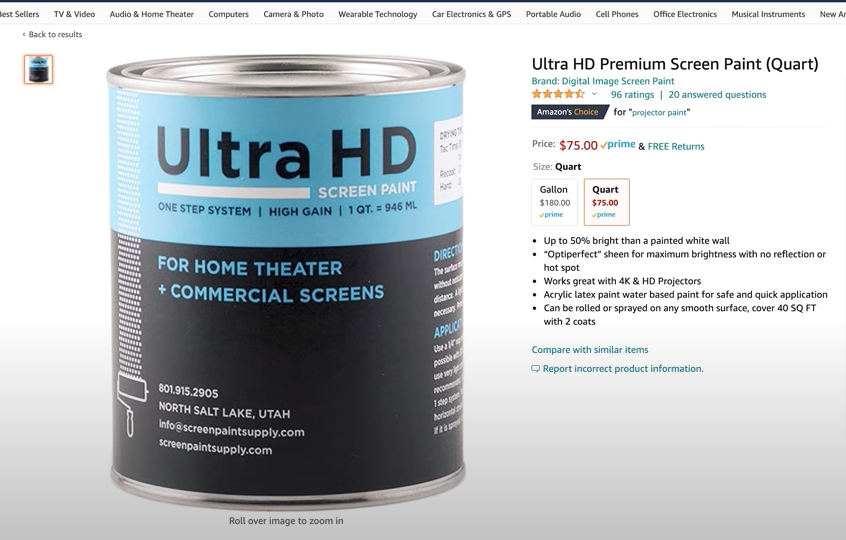 So what do you think? We love having a home theater. Over the years ours have varied between TVs, cheaper projectors, white sheets on the wall as a screen, to a setup now that we invested a little more money into. We have loved all of them, and it's fun to improve your setup little by little as finances allow.
As always, let us know if you have any questions that we can help you out with. Thanks for reading!
*This post contains affiliate links, which means you pay the same, but we get a small commission from purchases, so thank you.*