We have most of the Wyze products and are huge fans, but is their doorbell going to impress us?
Here are 4 things that are great about it, and 6 that aren't so great.
4 Things To Love
4) Aspect Ratio: Wyze decided to break the mold and go with a 3:4 aspect ratio. This means you have a tall aspect ratio rather than a wide one. This just makes sense because people ringing the doorbell are generally more tall than they are wide. Another cool feature related to this is that you can actually move the picture on your phone from side to side to see more of the image.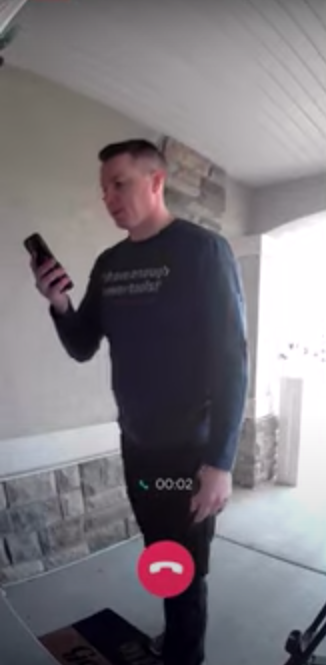 3) Another thing we like about it are the customizable chimes that come built in. For us this is great, because our dog, who lives to bark at the doorbell, doesn't know that these chimes are the doorbell yet. Once she gets used to the sound and starts to bark at it, we can change it up and enjoy the quiet once again.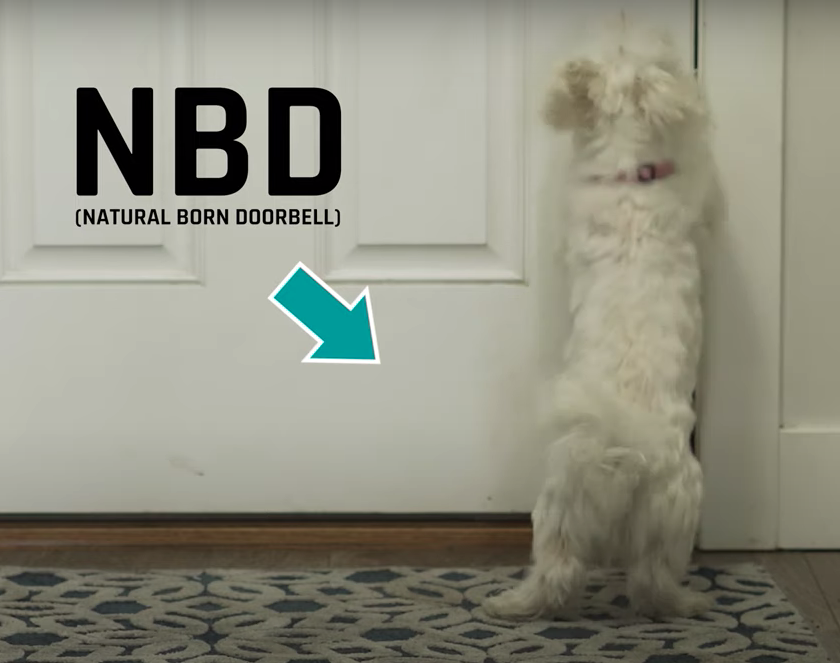 2) You can move the chime anywhere you want to. Anywhere you're in wifi range, you can place the Wyze chime. It can be in a bedroom, living room, kitchen, bathroom, you name it.
Their website gives the impression that you will be able to buy additional chimes to put around your house.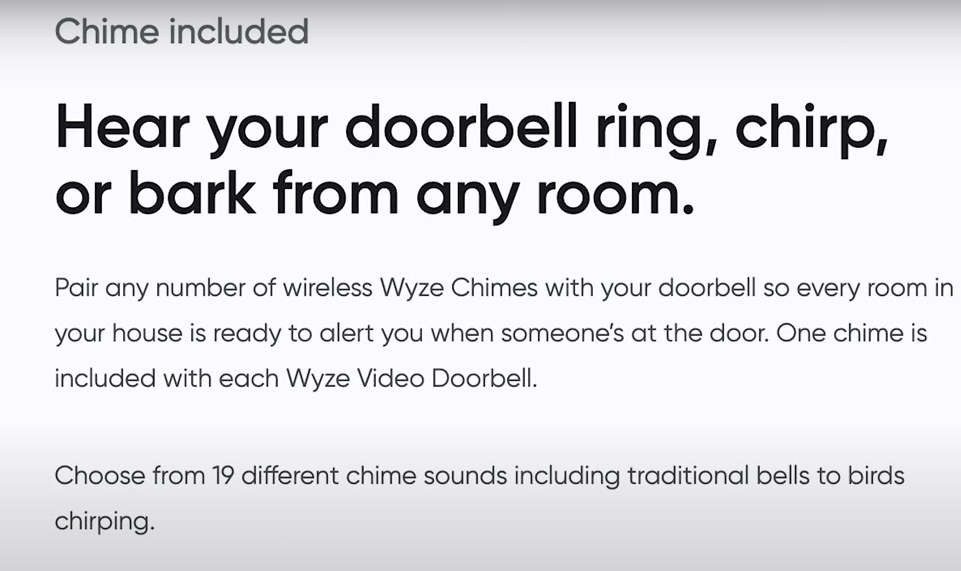 If you want to go the Alexa route, you can also pair the doorbell with your Alexa devices.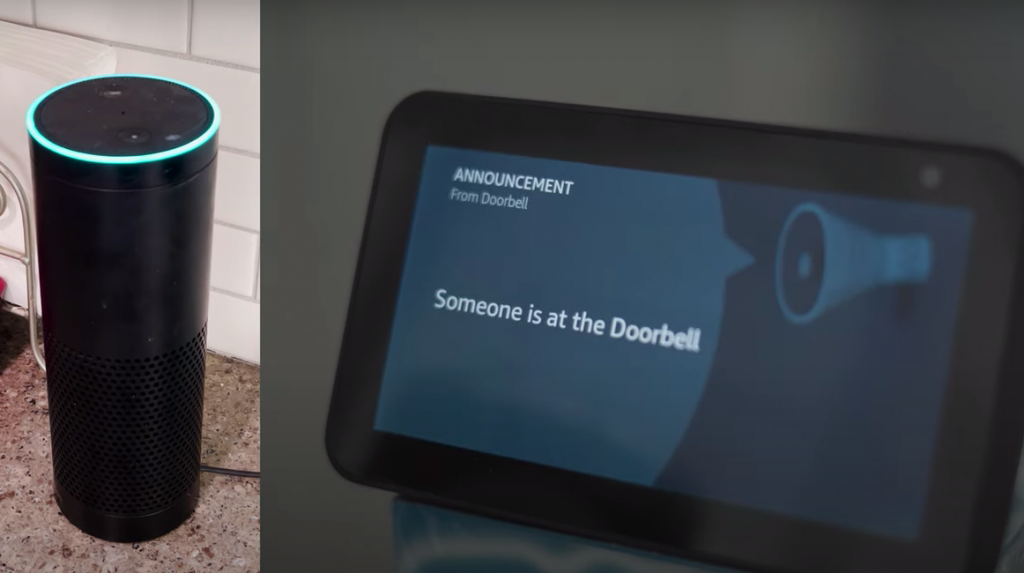 1) The Price! A video doorbell with a nice little form factor for $29.99? That's really tough to beat.
6 Pet Peeves
6) The color. The white stands out and looks a little bit out of place. This is person preference, but I wish it was black.

5) No batteries available for this device. A lot of the Ring doorbells have a battery operated doorbell that you can charge. I personally don't care about that because I want the doorbell hardwired so I never have to deal with it, but it may be an issue for some. FEBRUARY 2021 UPDATE: Wyze commented on our video to let us know they're working on a battery operated video doorbell. Sweet!

4) Doorbell compatibility may be an issue. Installing our Wyze Doorbell was a total nightmare because of the doorbell unit that was built into our house, which apparently isn't on the compatibility list with Wyze or other video doorbells. This isn't necessarily an issue with Wyze or Ring, but you need to make sure your existing doorbell is compatible with being a smart doorbell.

3) You can't use your existing doorbell chime with the Wyze doorbell. This may or may not be a big deal to you. We were excited to be able to choose different chimes, but not having the option to keep the old one may be annoying to some.

2) No local storage. Other Wyze products like their cameras will record on a micro SD card and will record in a rolling loop. This doesn't have that. That said, this does have the rolling storage online, and is backed up for a 12 second clip of anything that happens while motion is detected. This is free. You can also upgrade to where it will keep recording for as long as motion is happening, and is stored on the cloud. This is $1.99/month, but here's a secret: if you don't sign up for it, they'll offer it to you for $1.50/month.

1) That's it! Turns out our number one issue (reliability) was due to the underpowered transformer we were using. Yay! Here's an updated post here about what we were doing wrong. It's a little spotty in its functionality. As a disclaimer, there's not a lot of information out there because this is a brand new product. Also, this may have to do with the fact that we had to hard wire ours in due to the compatibility issues we had with the original doorbell.

That said, sometimes when the doorbell gets pressed, it will only do a half ring and reset itself. If I have the LED light set to be automatically on, that messes it up. The same goes for the night vision feature; that seems to mess it up as well. When those two features are turned off, everything works as expected. Hopefully with firmware updates in the future, these issues will be resolved.
Is the Ring Video Doorbell Wired a Good Option?
First of all, that's a really long name for a doorbell.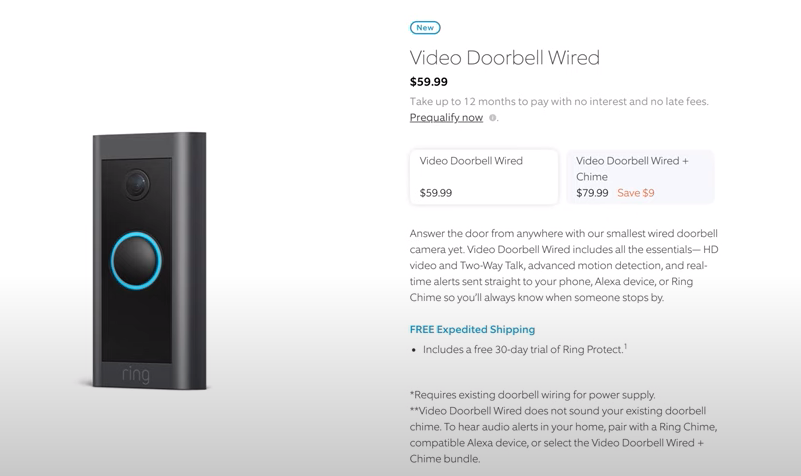 For the most part, the Wyze Video Doorbell and the Ring Video Doorbell Wired are very similar. They both require a hardwired connection, they both bypass the existing chime on your doorbell and will do a separate chime or multiple chimes.
They both come in a compact form factor, and this is Ring's smallest doorbell to be released
Where they differ:
Recording- With Wyze, you get the 12 seconds saved to the cloud and it's free. With Ring, you have to buy Ring Protect, which starts at $2.99/mo, and they have no free option. If you don't subscribe to this service, you won't be able to go back and look at what happened on that camera if you need to.
Another small difference is that there is a theft protection program available through Ring for one year, which is really nice. Wyze doesn't offer this as of yet.

Final difference is the price. The Wyze Video Doorbell will run you about $30 with a chime, and the Ring Video Doorbell Wired is about $60 without a chime. If you want to buy a chime with the Ring, it will run you an additional $20. That said, Ring has been around for a long time and they have a solid platform. I would expect a solid performance from that doorbell.
Here are links if you're intersted in either of these doobells: (These are affiliate links, which means you pay the same, but we get a small commission. This helps us to continue creating content, so thank you for using them!)
Check out the video on YouTube for more details! And here's the follow-up Video to address the corrected number one issue.
Also, thank you to the sponsor of this post and video, CT Capetronix. Check out their really cool, and super affordable smart light bulbs!! (They dance to music.)