Learn to build a simple but cute bunk bed for 18″ dolls like the American Girl Dolls or the Our Generation line of dolls. This bed size is patterned after manufactured 18″ doll beds and fits the dolls comfortably. The plans use simple and available lumber, including 2x4s or 2x2s, 1x4s, 1/2″ plywood and 1/8″ plywood. You can also substitute the 1/8″ plywood for 1/2″ plywood if need be.
Woodworking Plans
Click the image below to download a PDF of the woodworking plans for this build.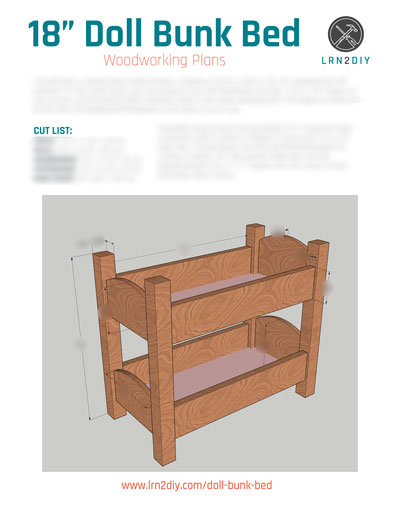 Instructional Video
Click the image below to watch the build video.