It's time to get those dumbbells off the floor! Click on the image below to download plans for making your own dumbbell rack using parts you can buy at any big box home improvement store (Ace/Lowe's/Home Depot, etc.) and only requires a few basic tools, like a drill, a circular saw, a clamp and a hacksaw.
CLICK HERE TO DOWNLOAD THE FREE PLANS!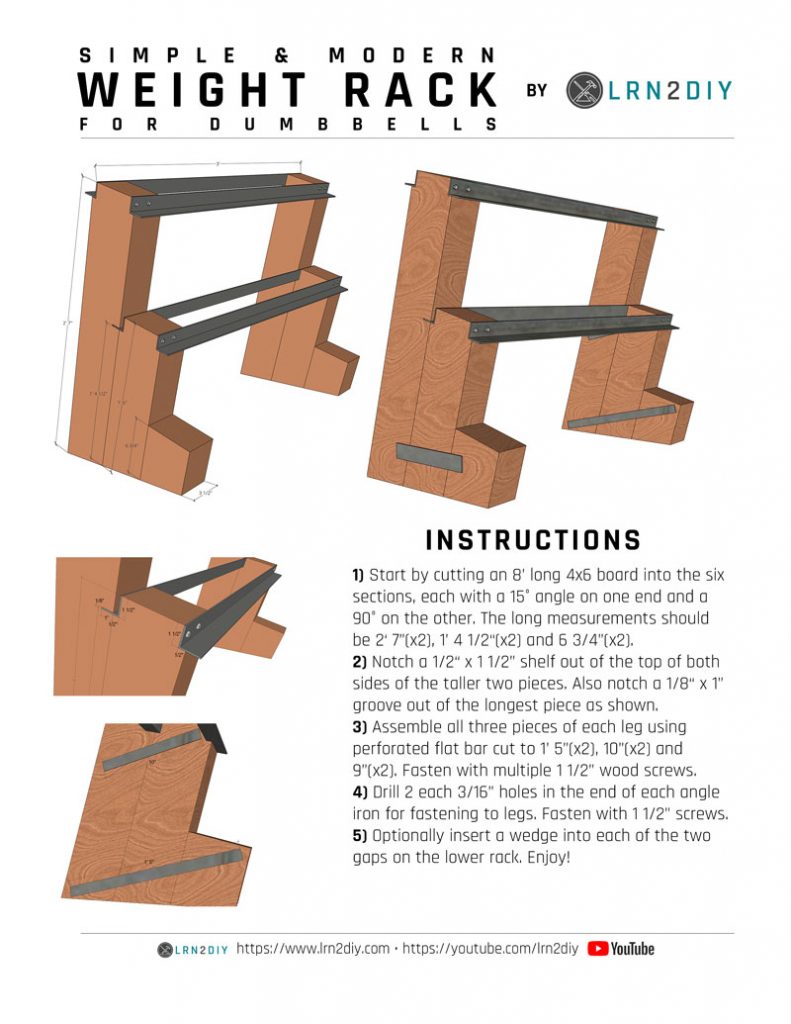 Want to see the build video? Check out the DIY Weight Rack for Dumbbells Video.