We've never been into camping- we haven't found tent camping with kids to be enjoyable at all, so we kind of figured we were just hotel people. We started to realize that the people who love camping are the those that have travel trailers and can bring the comforts of home with them.
We're always up for a good project, so we set out to find a crappy trailer for as little money as possible, with the idea of fixing it up, no matter what that looked like. We were able to get our hands on a 23′ 1994 Road Ranger for $500!
It has definitely seen better days.

This is what it looked like at some point.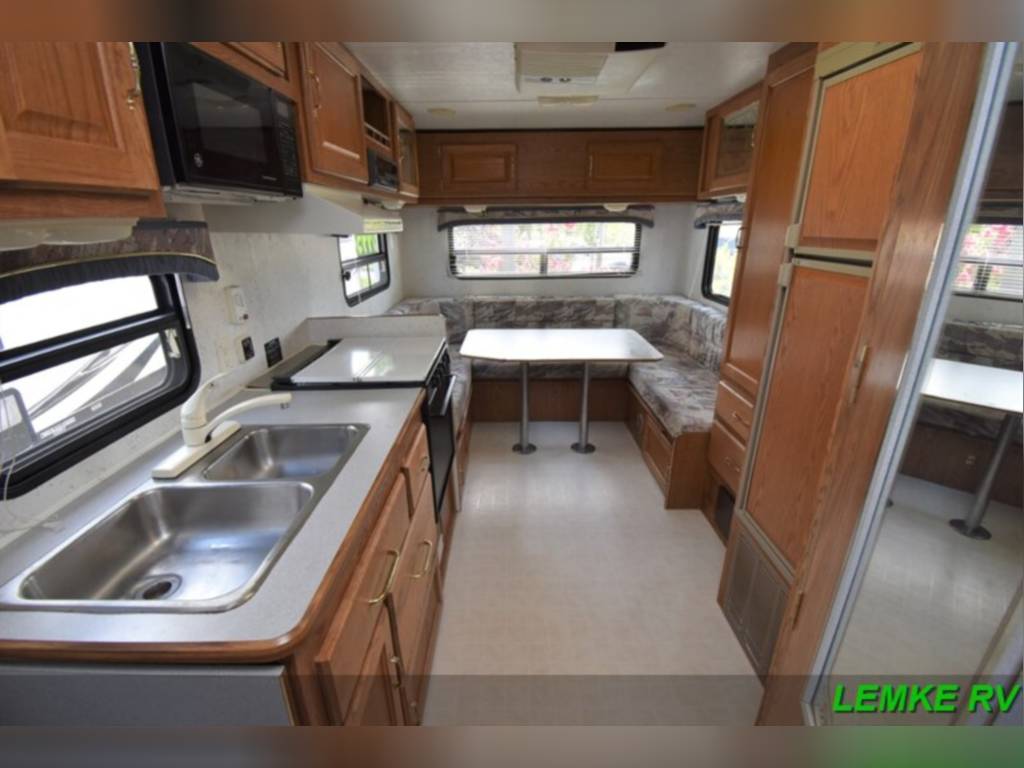 And THIS is what it looks like now! Ain't she a beaut?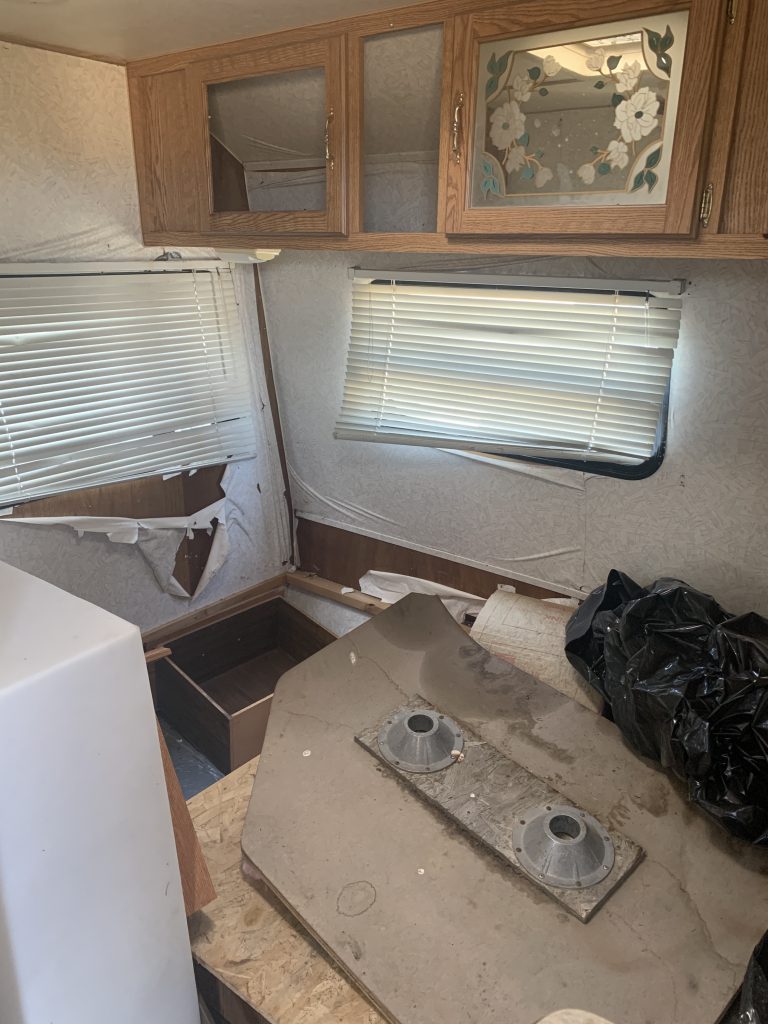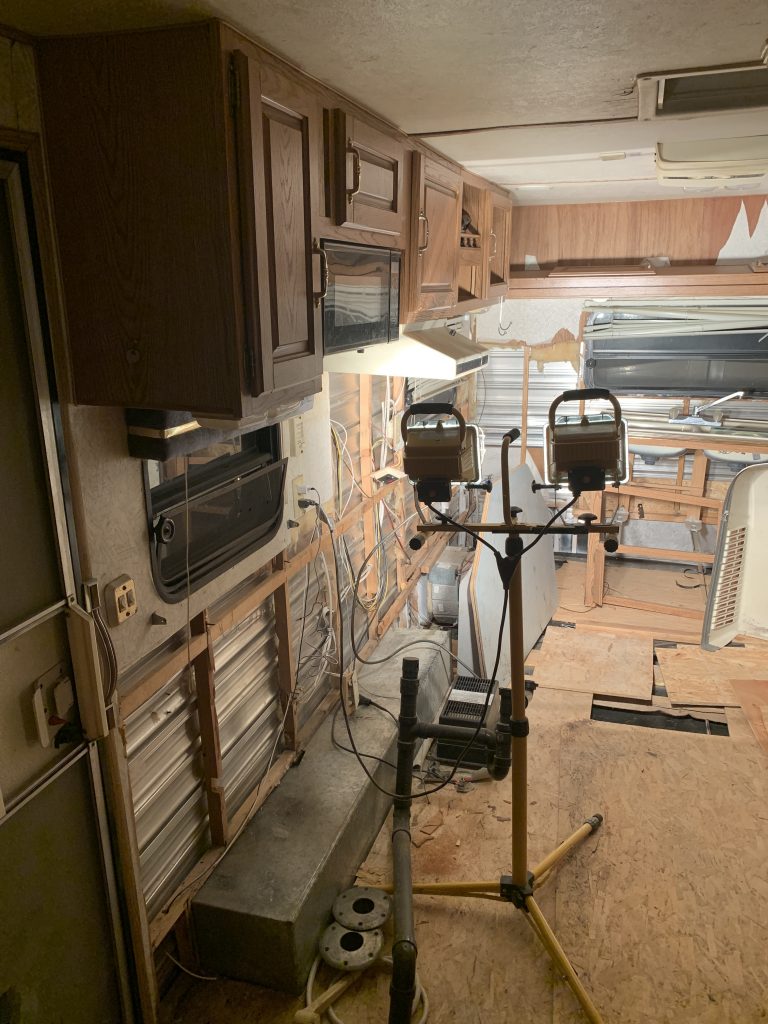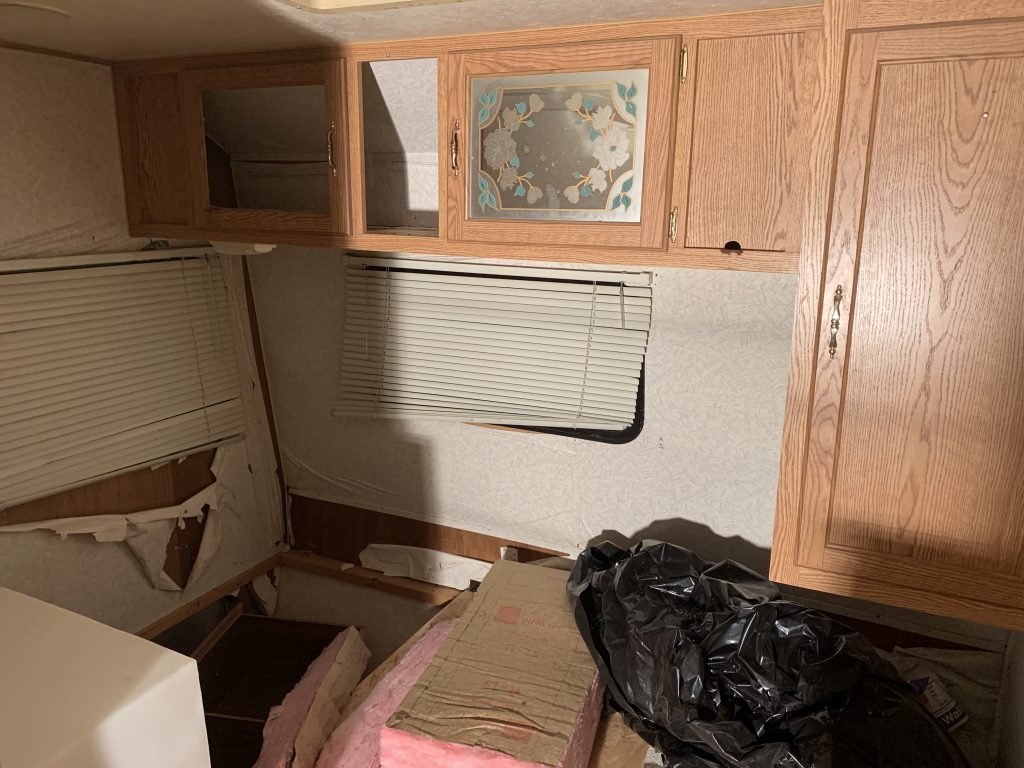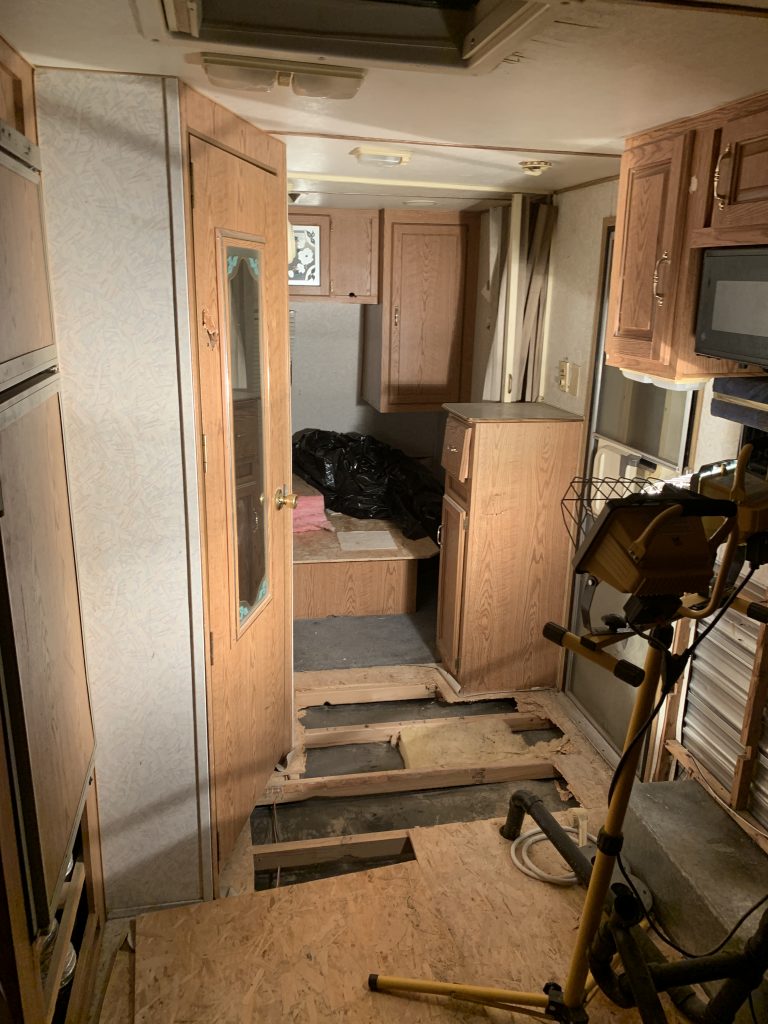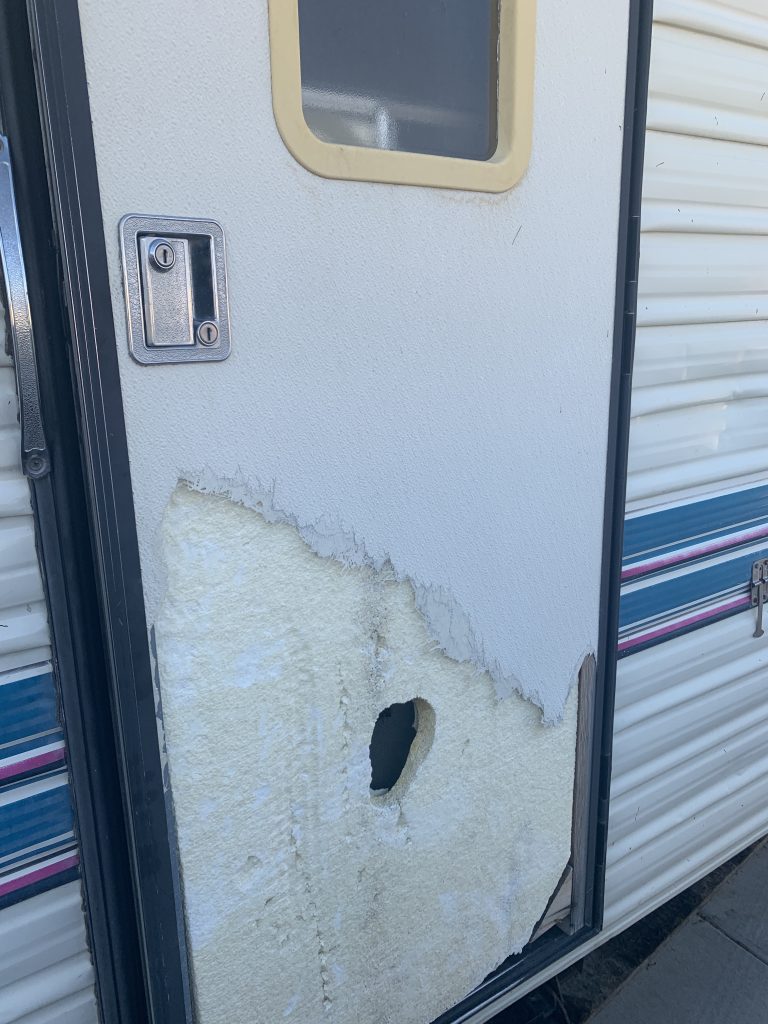 So, basically everything needs to be replaced. There are a few small leaky spots. The floors and walls have largely been removed, and leaks identified so they can be repaired. We are working on getting new subfloors, insulation, and walls in, as well as reconfiguring some of the electrical so we can have some modern conveniences (maybe a small projector?)
After that, it will be a lot of fun to choose flooring, wall materials, cabinets (will be building new doors for them), and finding a color scheme that we love.
We will be documenting the process on YouTube, as well as here on the website. Check out the first video, which goes a little more in depth:
Who knows, maybe this will turn us into campers after all!
Are you a camper? Do you love heading to the great outdoors with your trailer? We'd love to hear any tips, tricks, or advice!