We had to take a break from our $500 camper trailer project for a couple of reasons: 1) It got pretty cold during the winter and conditions weren't ideal for being out there. 2) We went full-time with our LRN2DIY business, and had to get in a groove with making regular content, so we decided to let the trailer wait until the weather warmed up.
Once spring arrived, Nils was able to get back out there and continue with the bones of it. It's like therapy for him- he enjoys it way more than most people would. It's getting to the point that we can start making some fun cosmetic decisions pretty soon! Here's where it's at!
The Door Has Been Rebuilt
You may remember the door to the camper was in terrible condition, with a fun critter-access hole and everything.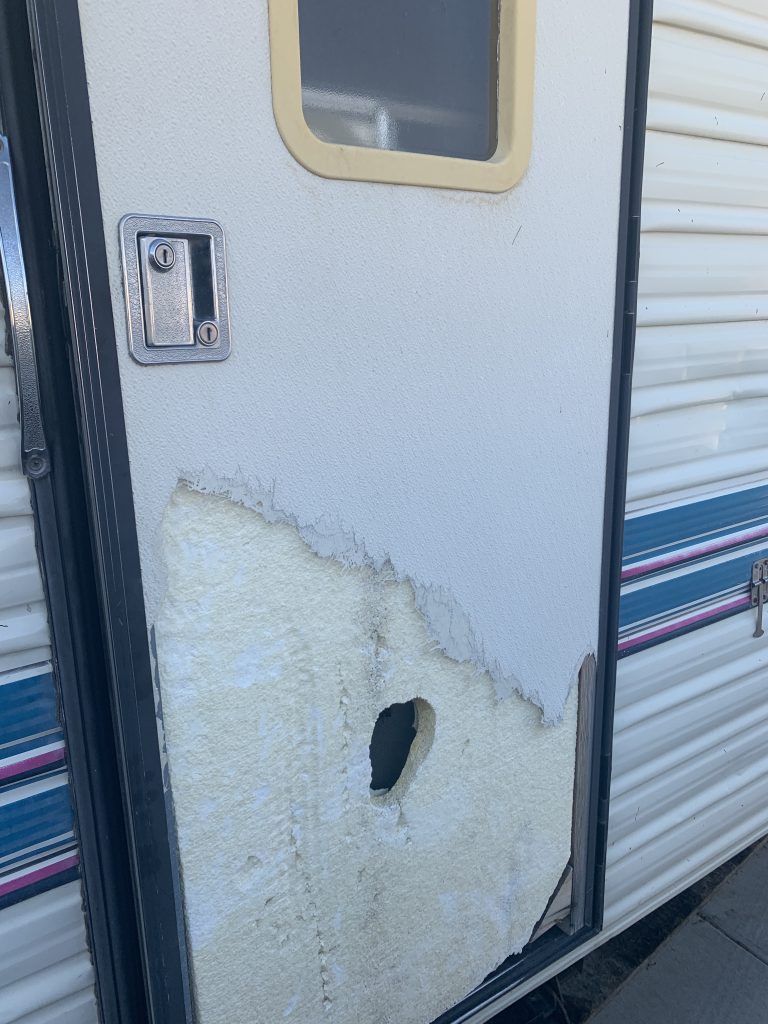 It's gotten some new foam-core insulation, a new screen, new fiberglass, a new lock and handle, and a rebuilt window piece.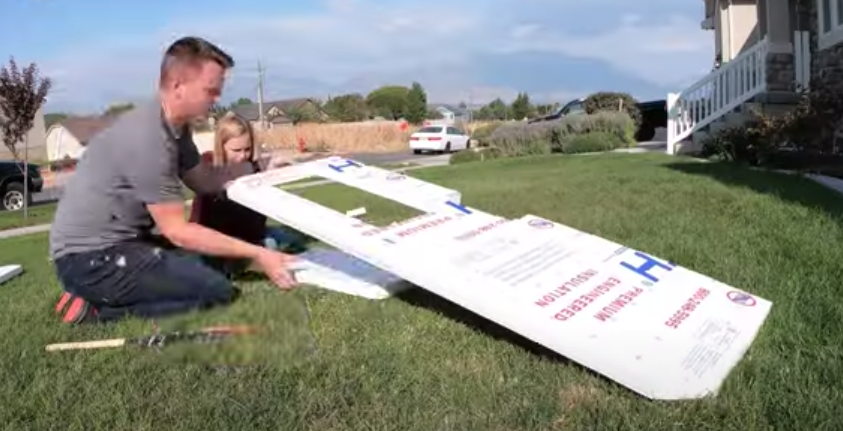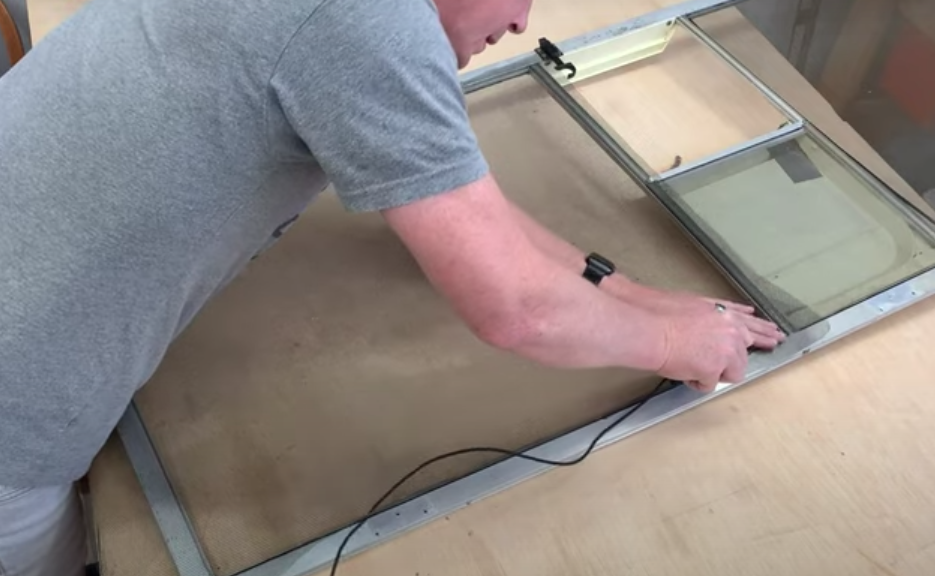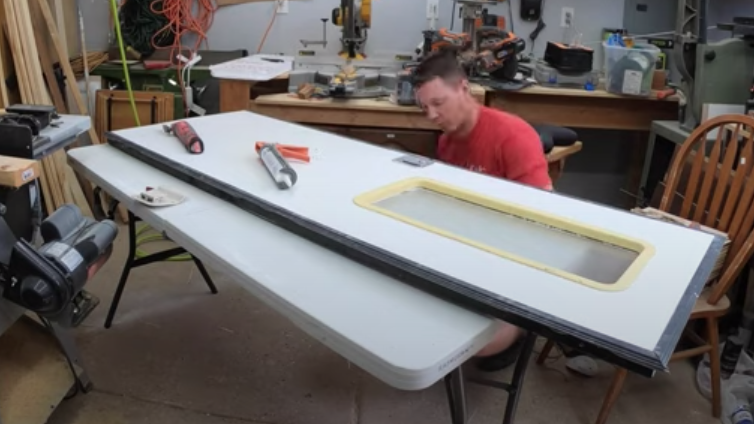 It's totally functional now, and keeps everything out.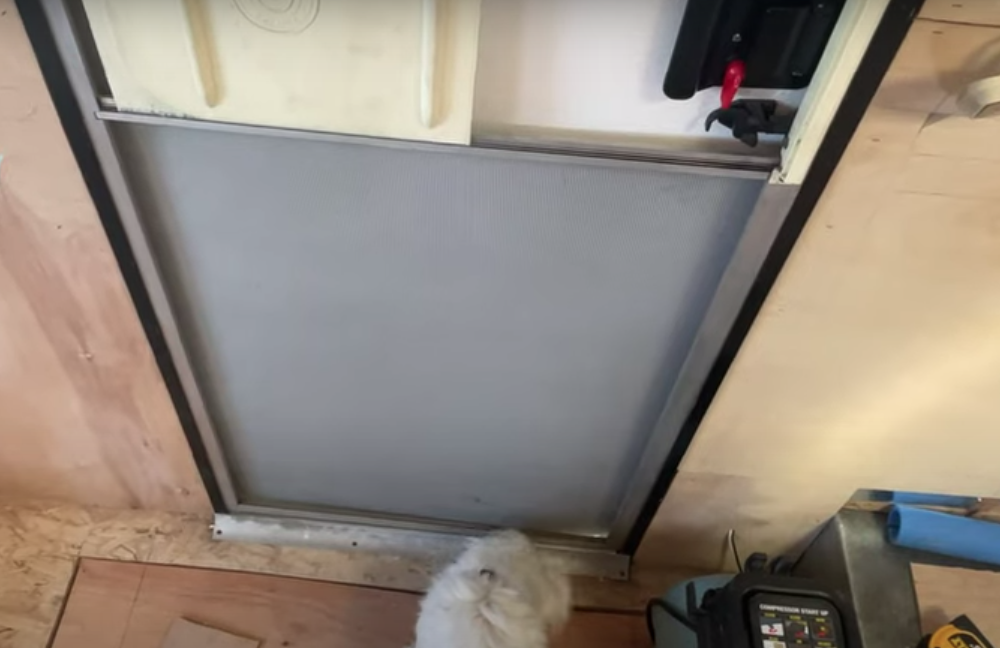 Lots of Demo
We've taken out some of the cabinetry that was beaten up, and modified a couple of pieces to make more room, and just seemed to make more sense for us. The doors to the cabinets have been removed and will be rebuilt to be less ugly.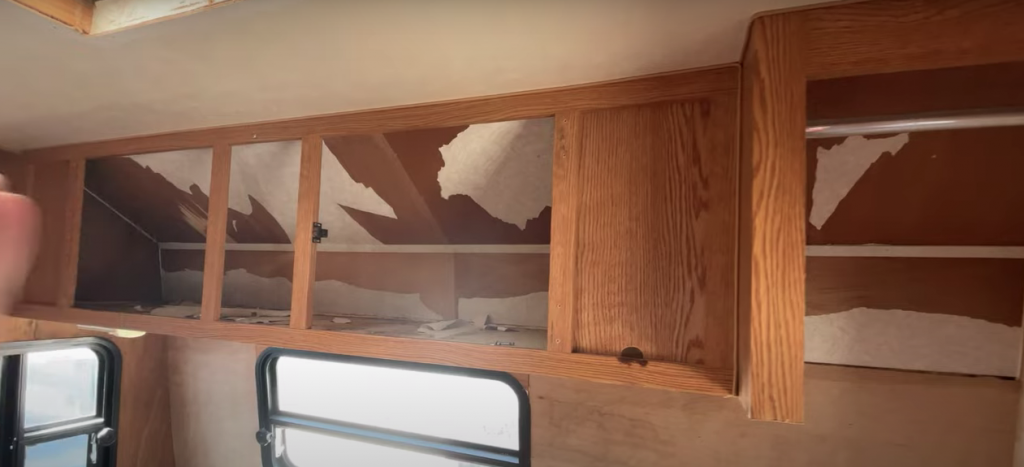 The many wasps nests have been removed…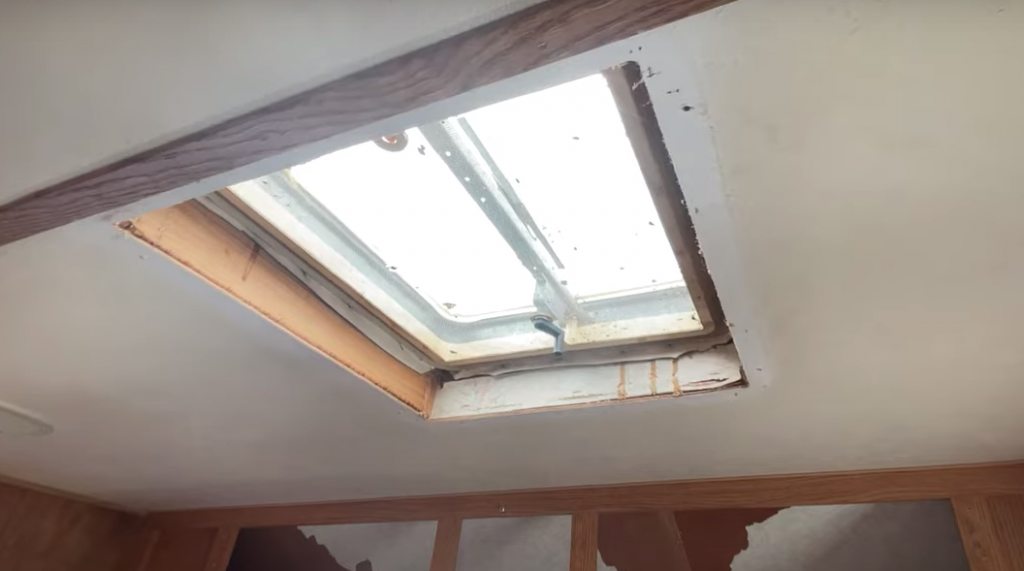 The bathroom has been torn out and is a total disaster. We're of the philosophy that we'll finish the bathroom when the rest of the camper is mostly done… this is what we've done when we've finished 2 basements. It kinda sucks, but the bathroom is such a big project on its own that it's nice to not have to worry about that on top of everything else for the time being.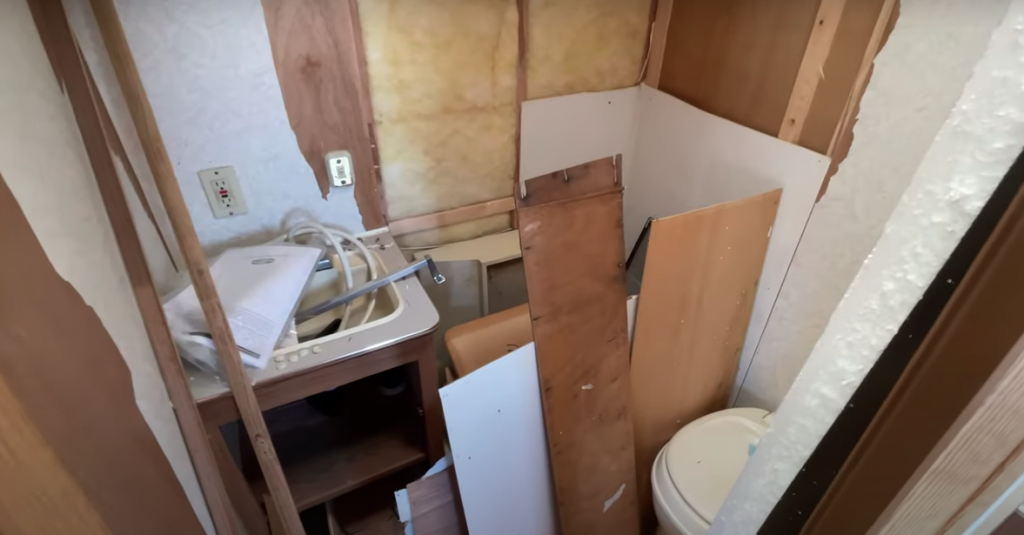 Main Living Area
Before: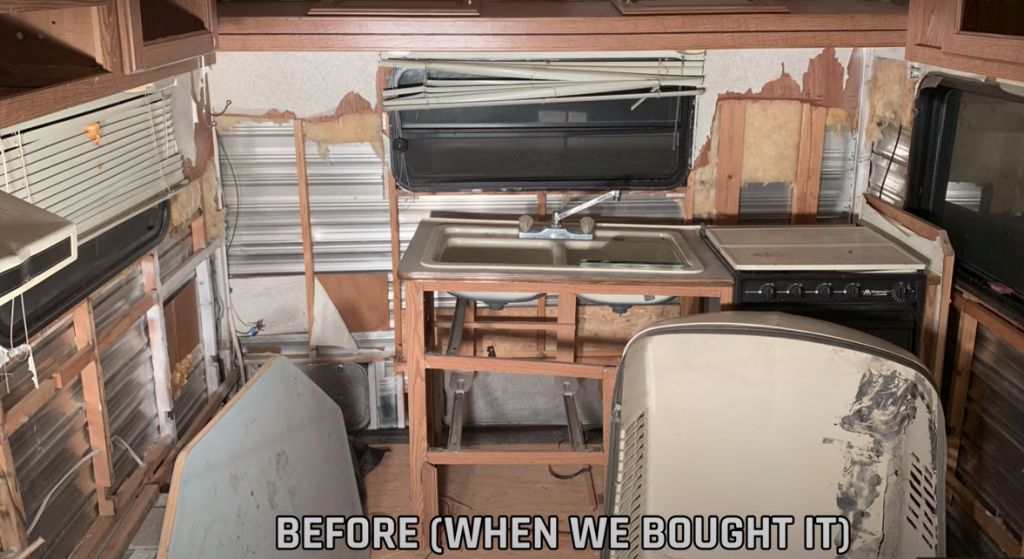 Currently: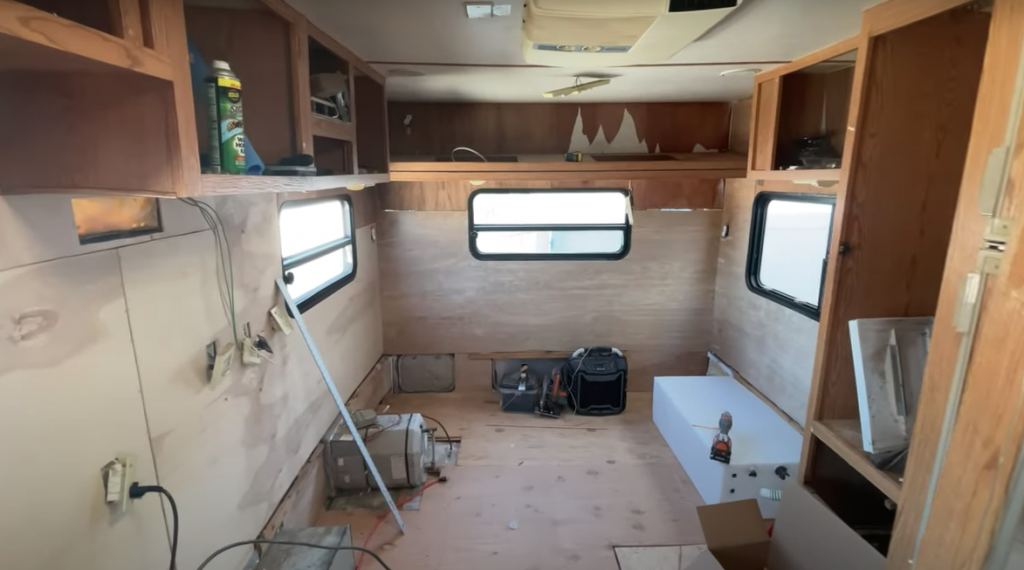 Biggest improvements include insulation, new floorboards, and new walls.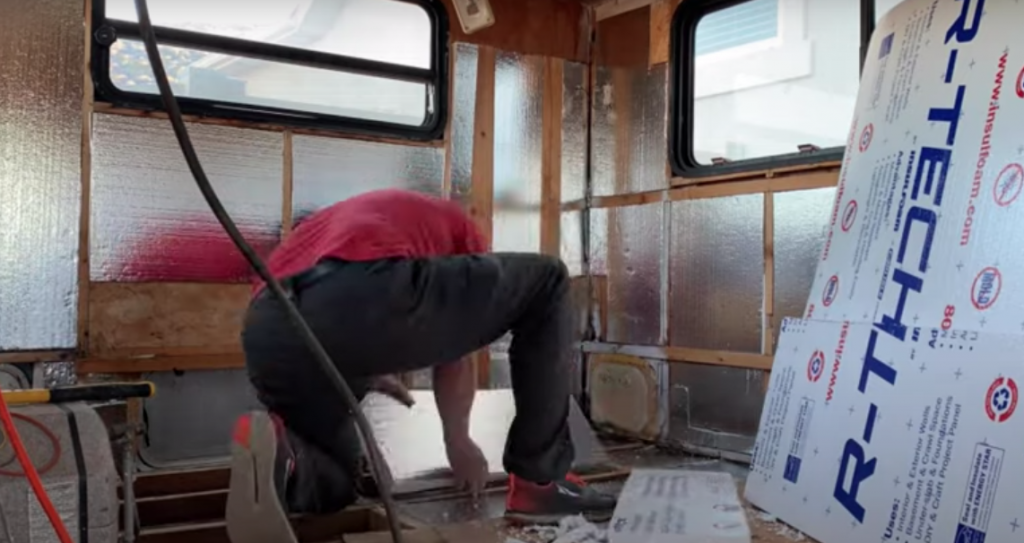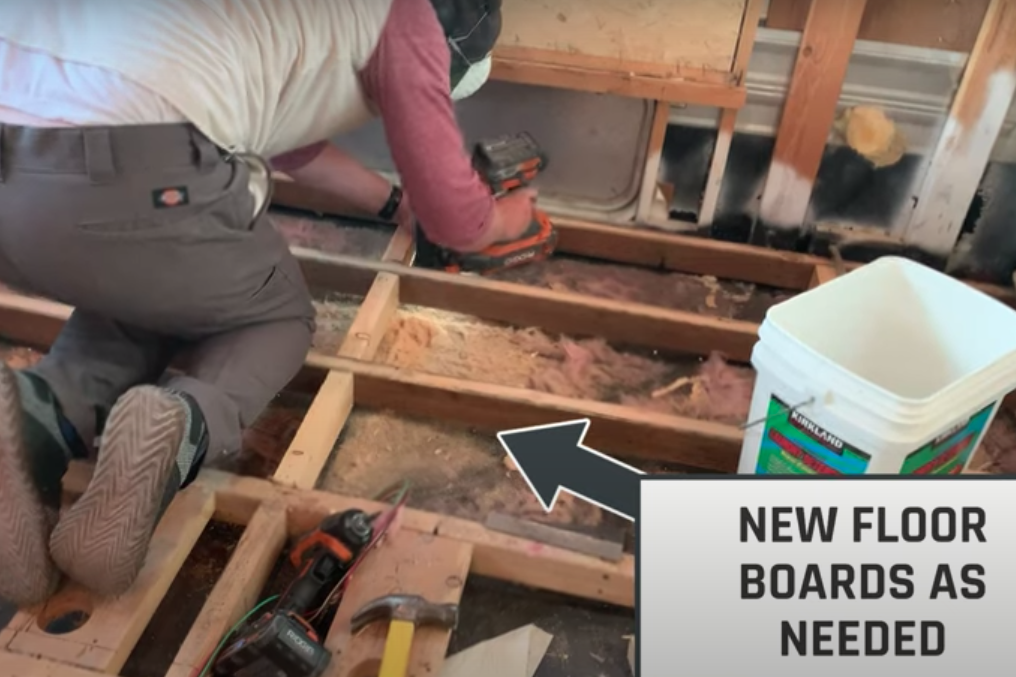 We used 5mm plywood for the walls. We'll have to putty in some gaps, but are thinking of putting up some shiplap, wallpaper, and maybe some stick on tiles in the different areas. Also taking weight into consideration, so we'll have to make some final decisions about that soon.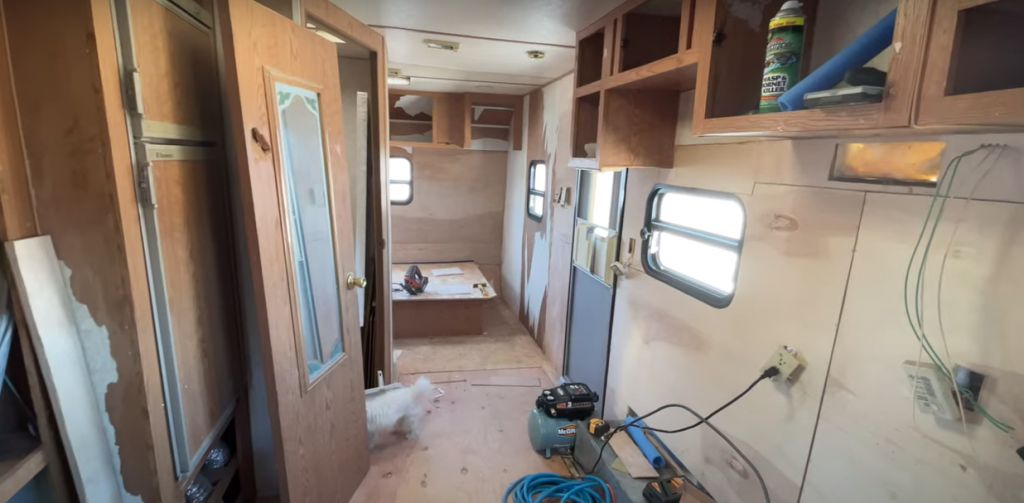 We've been working on removing the old wallpaper, and using child labor to do so…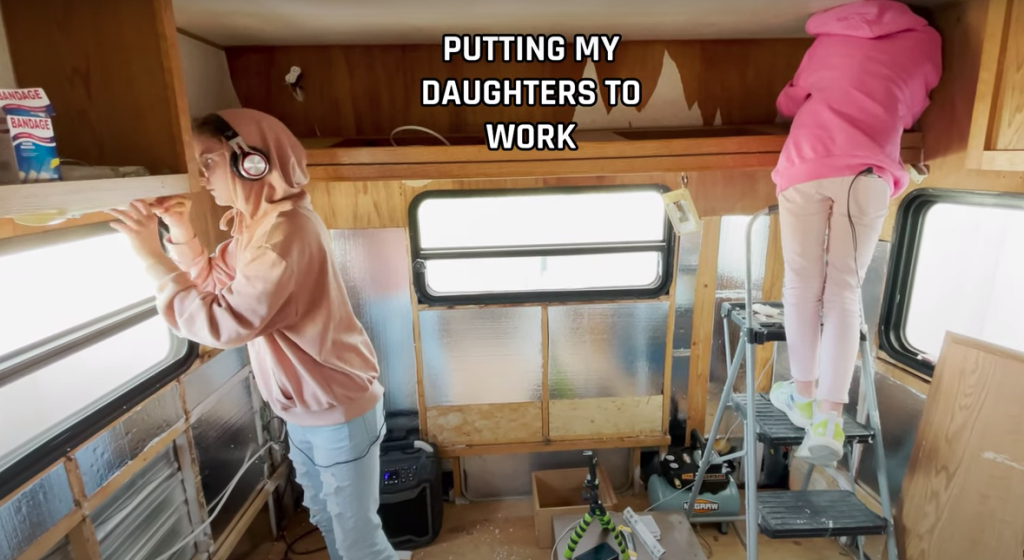 Lots of outlets have been added, including USB outlets so everyone can charge their devices in the wilderness; also wired for speakers.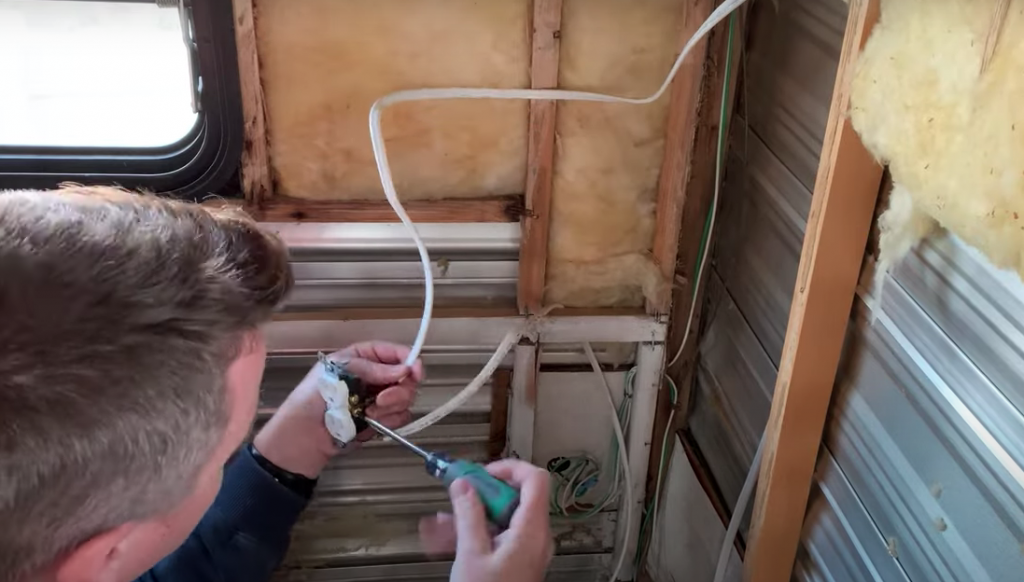 We've got plans to put in a new dining area (which then converts into a bed for the children), and a drop down screen for a mini projector.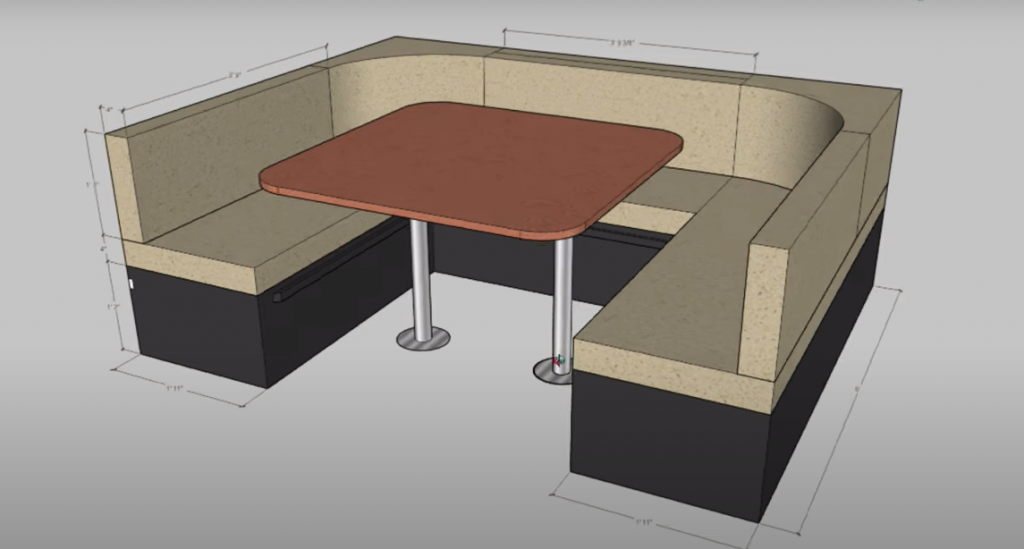 Also to do:
Plumbing
Propane line
Cabinetry
Figure out appliances, like the range, whether or not we want an oven; we also need a new fridge.
Figure out what to do with the ceiling- it's kinda ugly and leaky in some places.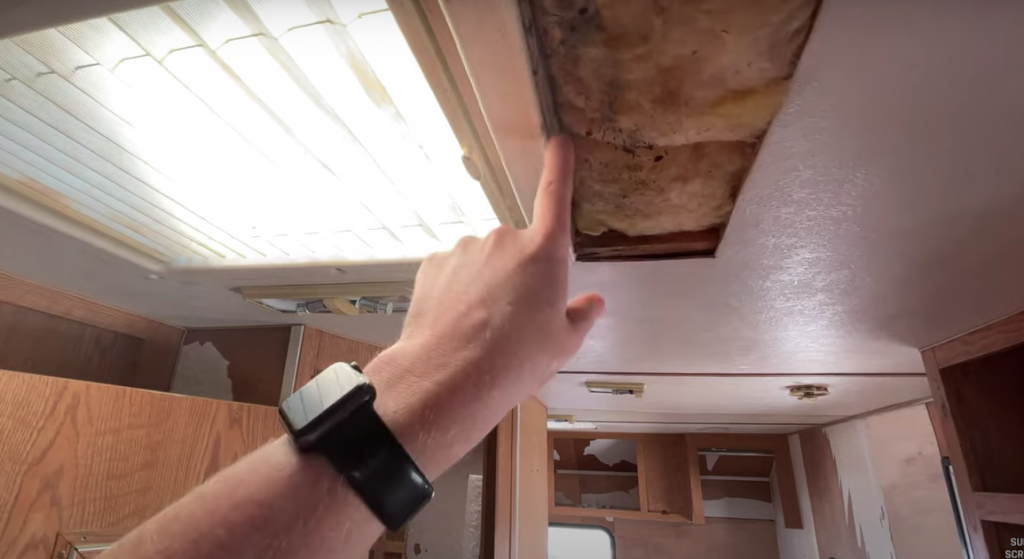 We need to replace the light fixtures, which are yellow and outdated.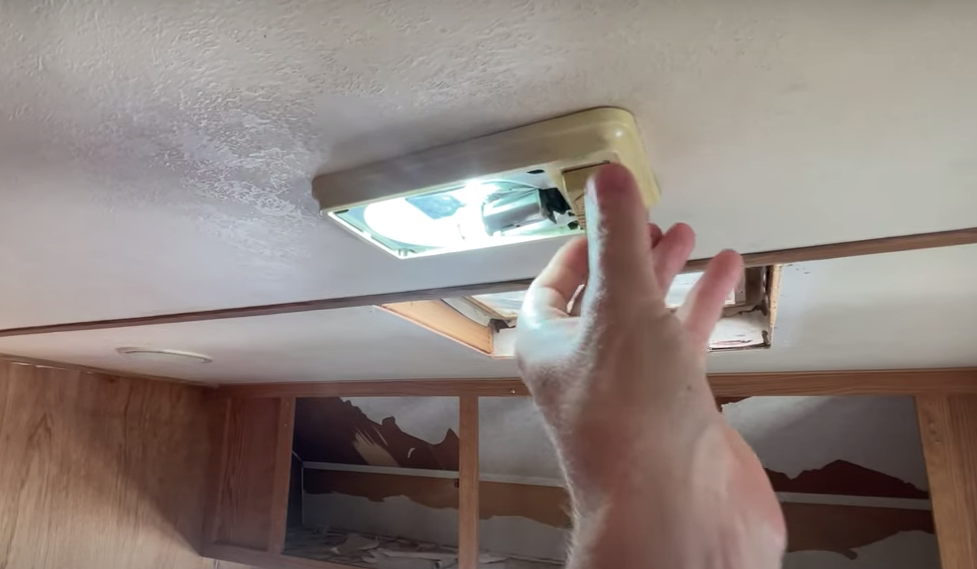 Replacing skylights and broken fans…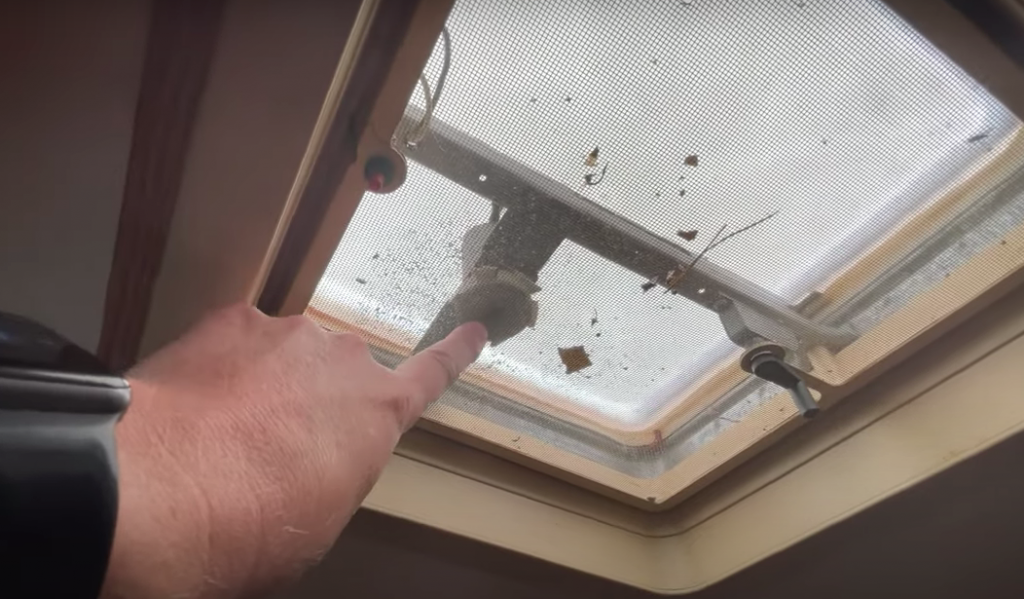 So, there's still just tons to do, but the progress is exciting. This is a whole new world for us, so it's been fun to learn and get everything figured out. Looking forward to making it a lovely place to be. Our daughters' requirements are that it has plants and fairy lights. Can do!