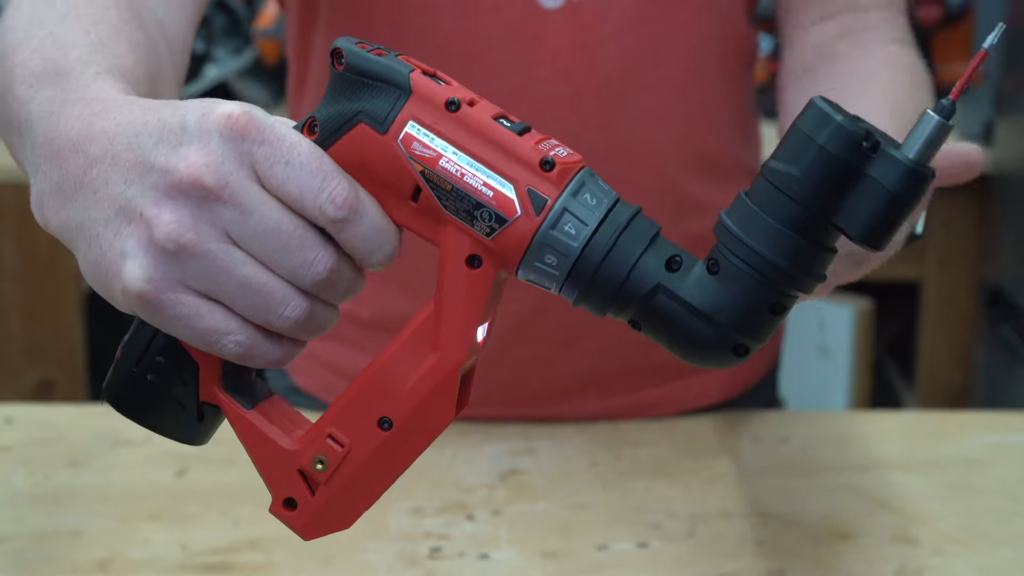 What in the world? This bizarre looking tool claims to be the most versatile cordless drill you can buy. I have to admit… I'm skeptical. But check out these glowing reviews!
"my favorite and most-used cordless tool"

– HomeDepotCustomer, Milwaukee M12 4-in-1 Review on HomeDepot.com
"The Perfect Drill for Everything!"

– CaleBosch, Bosch Chameleon Review on Lowes.com
"The only drill you need!"

– Noah, DeWalt Xtreme 5-in-1 Review on Lowes.com
Am I missing something here? Let's take a closer look. This is called the Milwaukee 4-in-1 Installation Drill and Driver. It claims to give you unrivaled access and control but it's not alone. It turns out you can buy a very similar 12 Volt version of this tool from DeWalt, Bosch, Hilti and Festool. Not only that but Festool and Bosch both offer a powerful 18V version of this tool as well.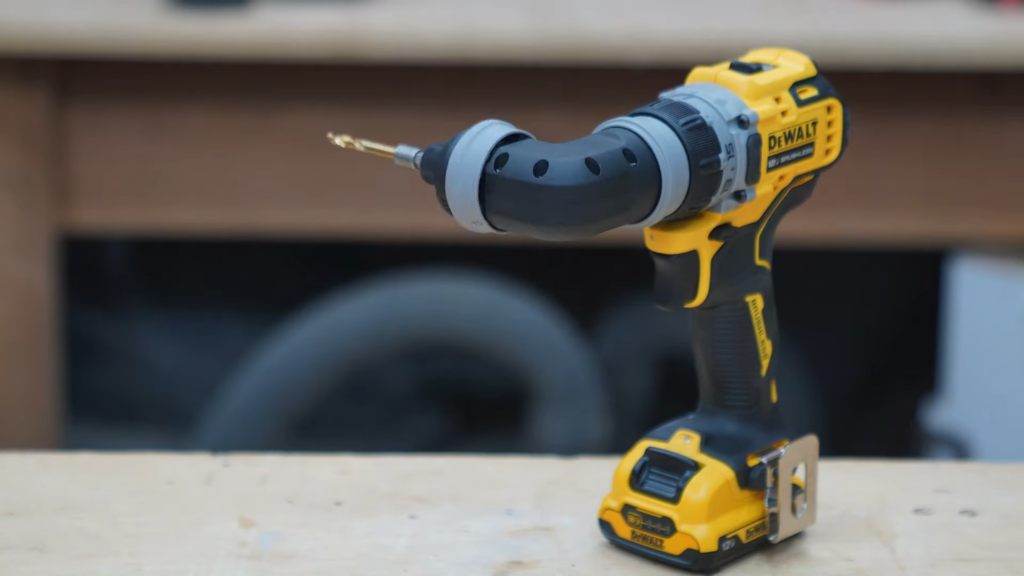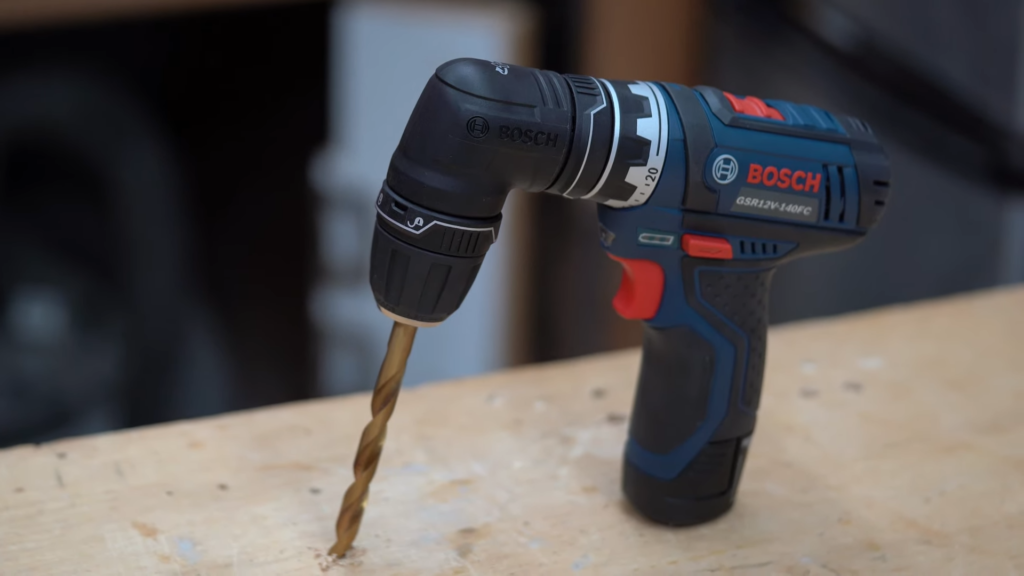 Of course, each of these versions have their own pros and cons but let's dive in to what makes this genre of tool as a whole so unique. To start with, you have all of these weird looking attachments – but what can you do with them? Anything you need to. Their claim to fame is that they allow you to work in tight and difficult to reach spaces, like small cabinets, tight corners, around pipes and even in those difficult to reach spaces around the engine bay of your car.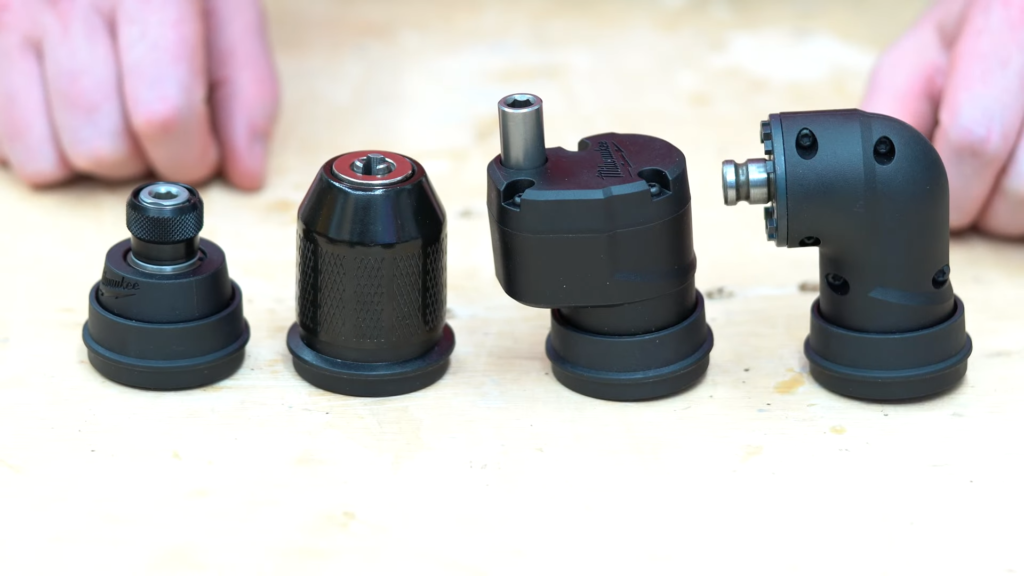 Here's a list of uses DeWalt lists for theirs:
Drilling holes into wood
Drilling holes into metal
Hard to reach areas, such as Cabinets, Window/door Locks, under sink fastening- clamps for H/C water lines, hinges
Rough-in work for plumbing/electrical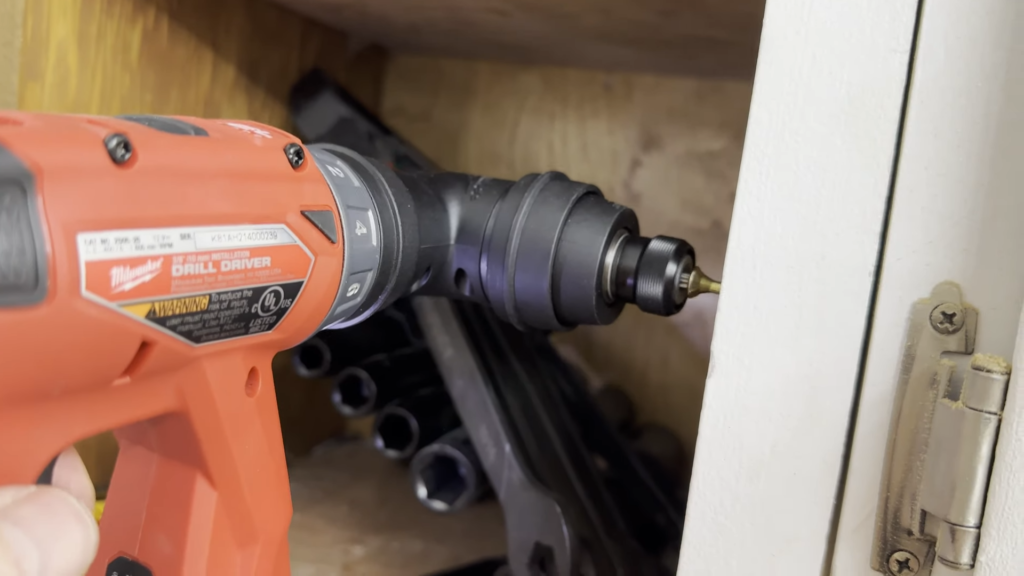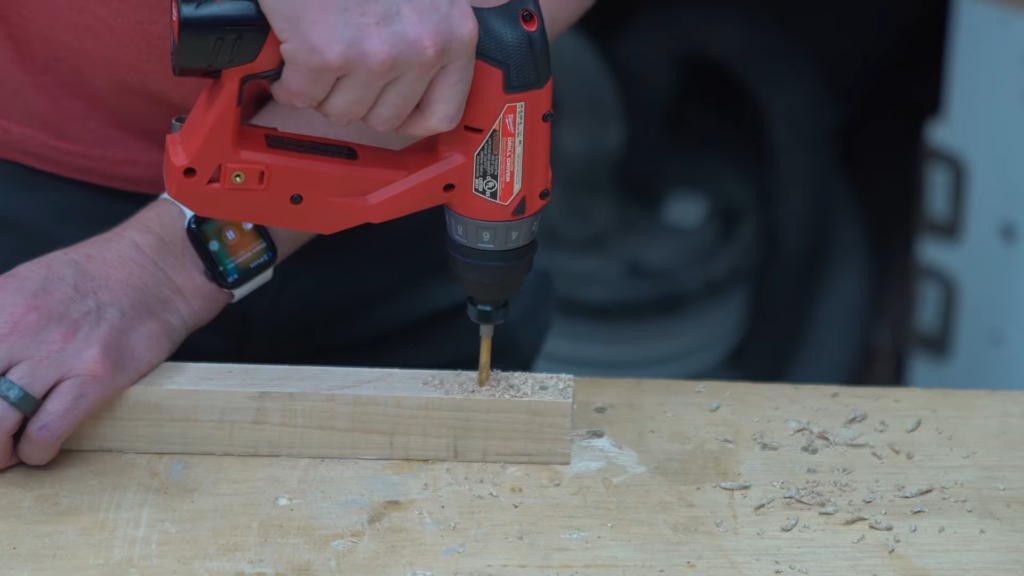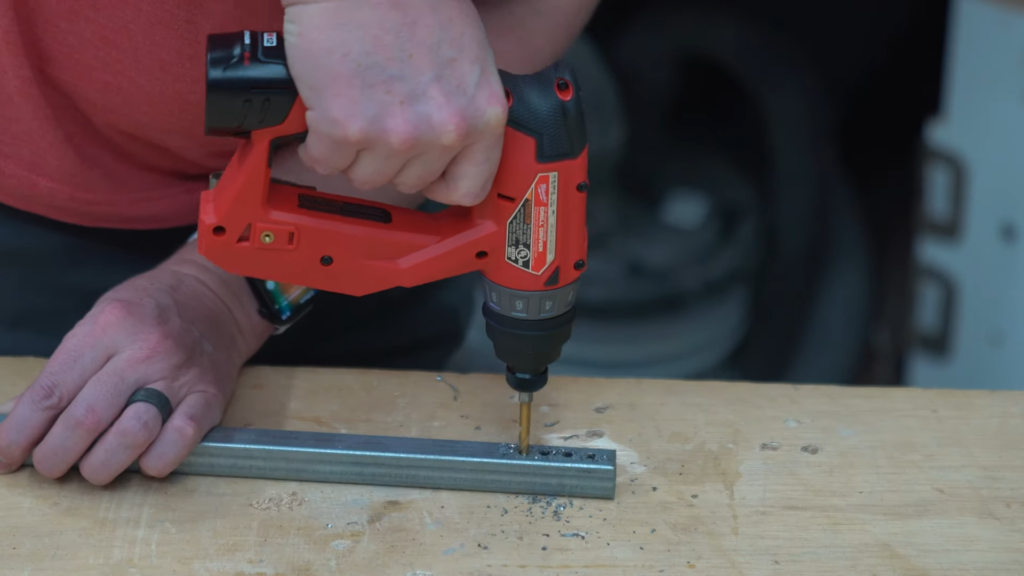 Keep in mind, when you put a keyless chuck on these, this is really just a totally traditional 12v drill, so you really don't need a 12v drill and one of these. On the other hand, just because it has a 1/4" hex chuck, doesn't mean it's an impact driver. These do not have impact mechanisms so they don't have the insane torque that you'd see on a similar sized impact driver.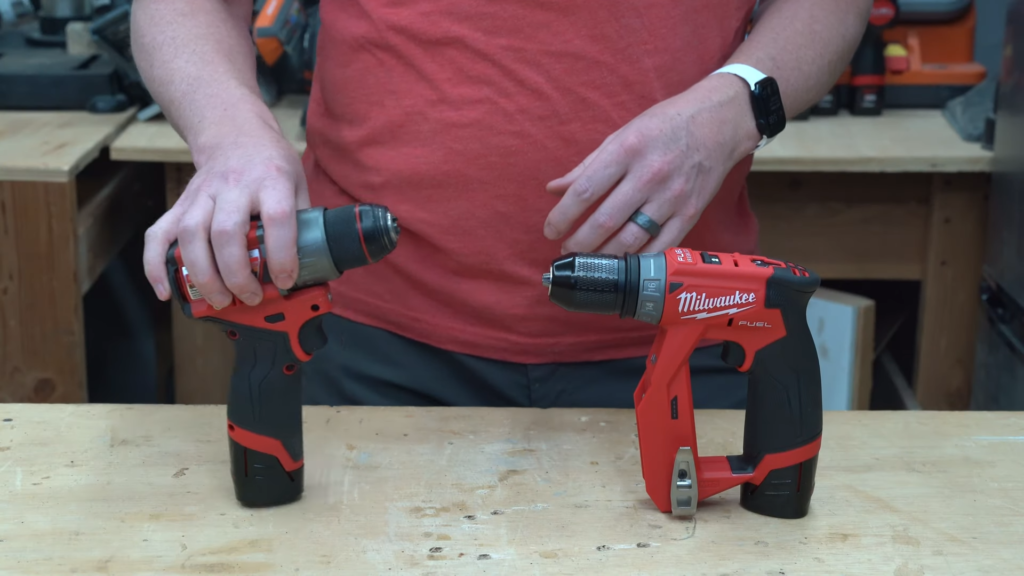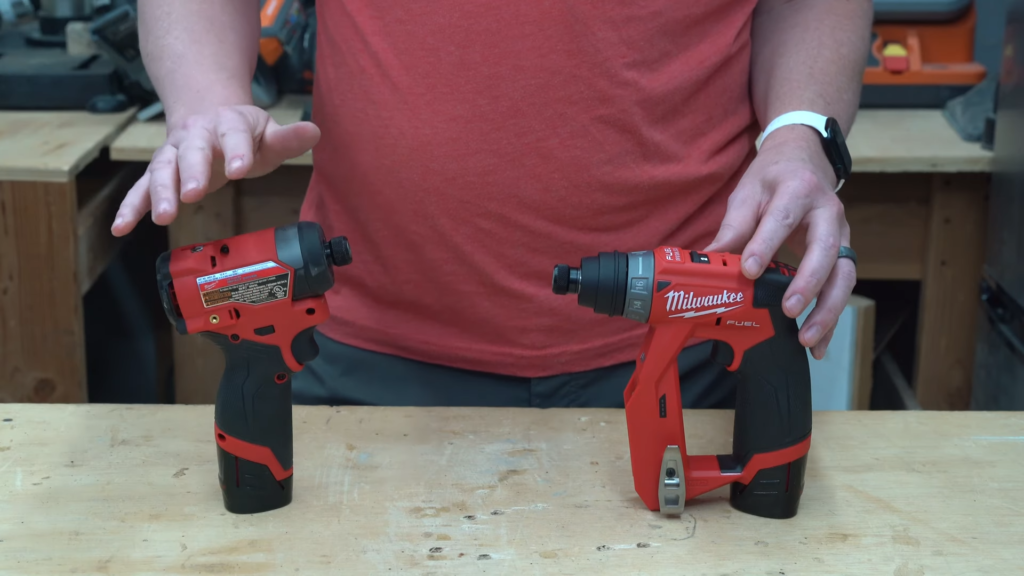 But is this just a gimmicky tool or is it actually worth getting? To find out, I bought three different brands to compare. In the clips shown on the manufacturers websites, they make it seem like these things do it all. My question is – how often do you find yourself in one of these tight and rare situations, right? 
Now, I'll admit, seeing these did make me think of several times I have wished for an offset drill so I can get right up into the corner of something and even when a right angle drill would have really come in handy. Maybe it's one of those "you don't know what you don't know" sort of situations? On the Home Depot website, a reviewer put it this way: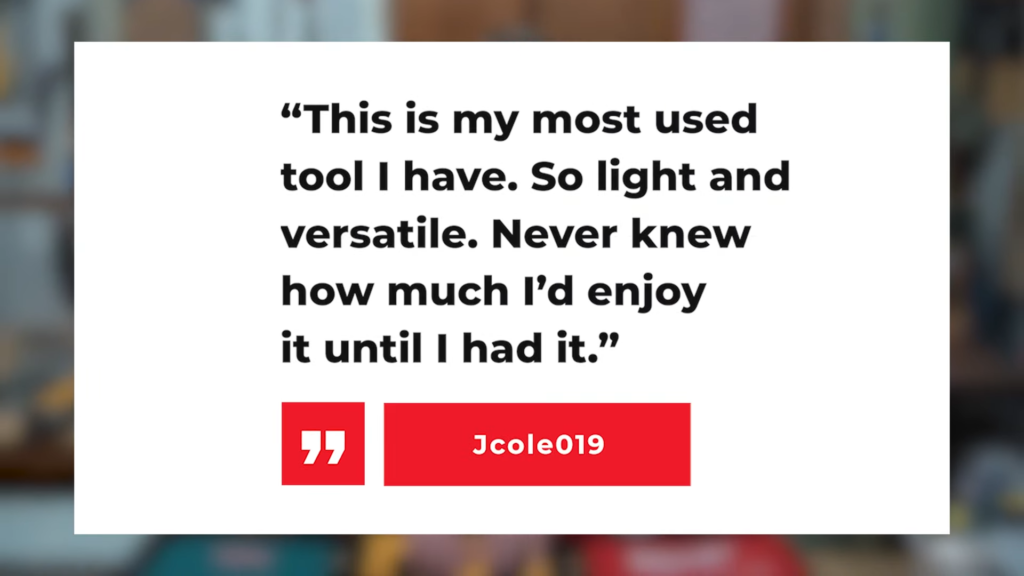 So, what do these come with?
Each of these tools feature a similar set of heads and functionality. Each is a fairly standard 12v Cordless Drill, with all of the features you'd expect – two gears to adjust torque and speed, a clutch to limit torque for more delicate applications and both drill and drive modes to work with. In that sense, they're just like any other cordless drill. Where they differ, is their heads. They each have three chucks and a right angle adapter:
Standard keyless chuck – usually 3/8" capacity
1/4" Hex bit chuck
Offset 1/4" Hex chuck (either magnetic or quick release)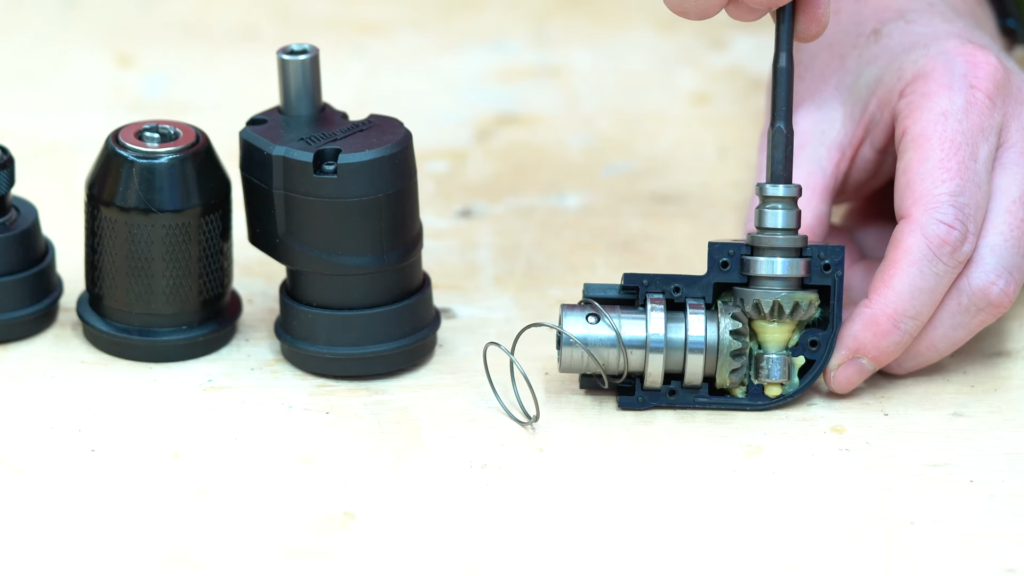 The cool thing is that the right angle adapter can go in-between the drill and any of the other three chucks, and can be positioned at any angle you want.But how practical is it to change these chucks and add the right angle adapter? They mostly go pretty quickly… mostly.
For the Milwaukee and DeWalt, with the slip sleeve attachment, it's pretty simple and straight forward. The collar on these is very similar to an air hose sleeve system.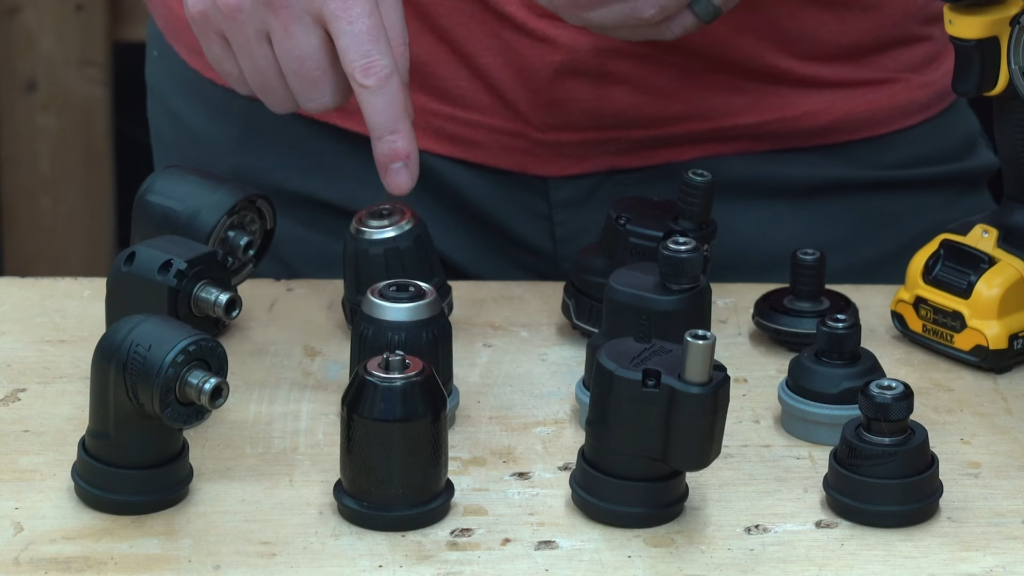 For the Bosch Chameleon, both on their 12v Chameleons and on their most expensive 18V brushless set, they opted to go with a FlexiClick system, which I'm personally not a fan of. It requires you to lock and unlock each piece by twisting the collar once it's secured in place. On the bright side, to rotate the head, you just have to pull back on it and twist, while it's in the locked position. I definitely prefer the traditional sleeve option, which feels faster and requires less thought.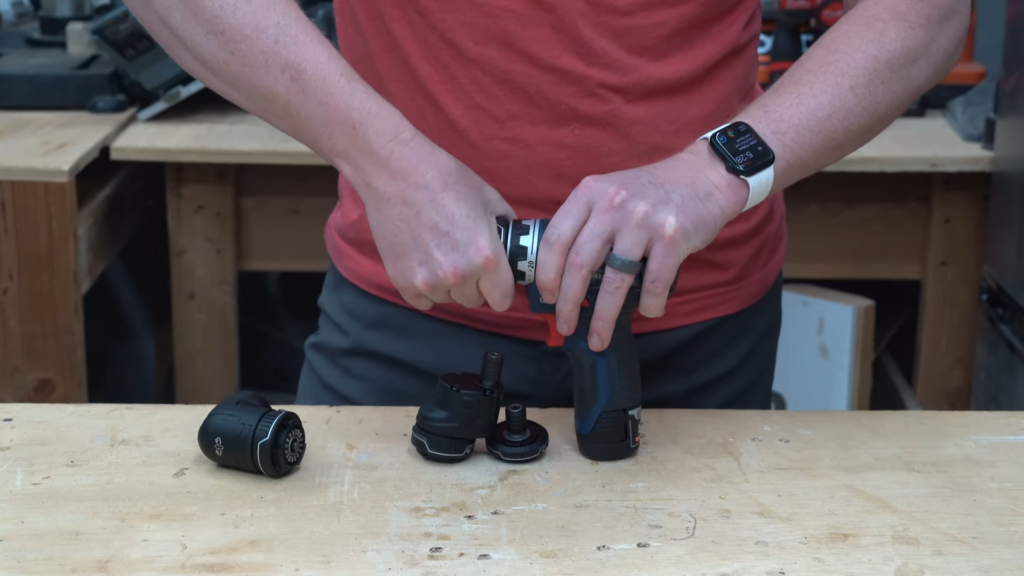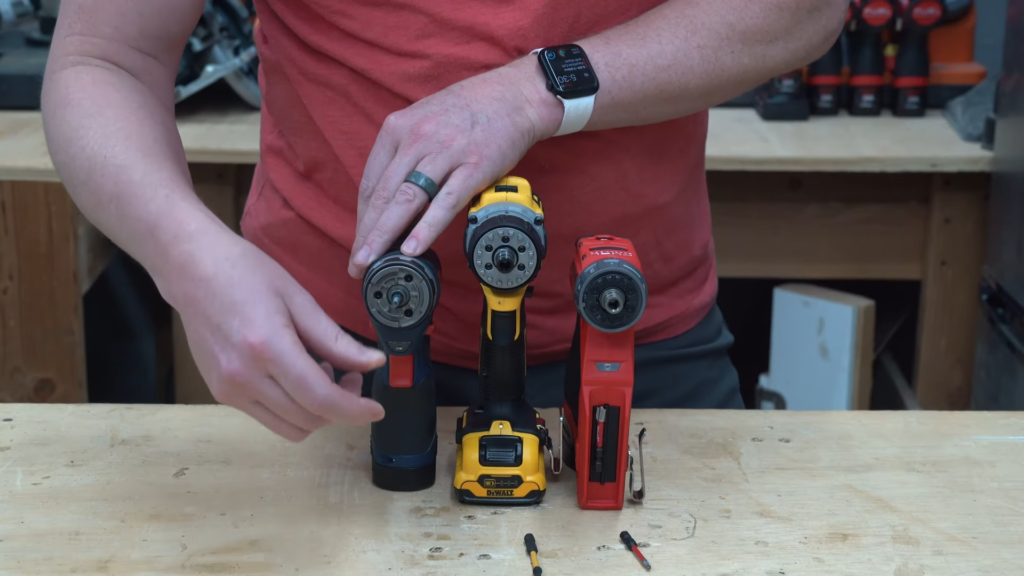 Then there's the fact that you have a drill with its head cut off. It's an open and greased neck that seems like it could be a magnet for dirt and debris, not to mention wood or metal shavings. I do wonder if that will cause problems over time but from what I've seen from these reviews, a lot of folks have been using these for years with no issues, so maybe that's not really a factor.
For what it's worth, each of does have a magnetic 1/4" hex holder on the neck itself. In a pinch, you could use each of these without any head on them at all, especially if it's just for a quick clean job, like fastening and not for drilling.
Besides all of the places that these can reach, you can also take advantage of the fact that you have multiple chuck heads that can be loaded with different sized bits. Let's say, for example, that you're assembling some furniture that requires the use of a Phillips driver, a hex driver and you need to ream out some of the holes sometimes – you can literally load both driver bits and a drill bit into the three different chucks and interchange them as needed. That's actually pretty cool. Need to pre drill and drive? Instead of using an impact driver and drill you can just put one bit in each of the 4-in-1 chucks and swap as necessary. Now does that actually save a lot of space or money or time over buying a drill and driver set? I don't think it does but I supposed it could. Also, if you do need to swap bits quickly, it'd be faster to do that using the 1/4" hex chuck than to swap the entire chuck.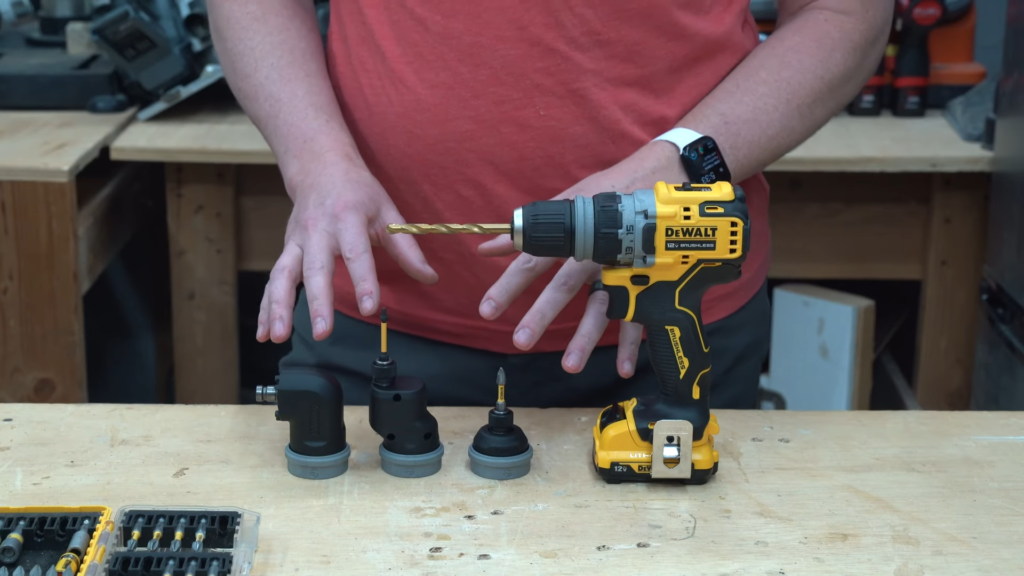 Another consideration is the fact that in order to take advantage of all this tool has to offer you have to carry all the heads around. Each of the bags for these are different from one another and one people are really unhappy with them. The Milwaukee bag is a simple flat pack bag with velcro compartments for different heads. For home owners, this is probably just fine but if you're planning to carry this from site to site, good luck. The Bosch is even worse with a bunch of velcro straps. DeWalt did a better job by offering a plastic tray insert that works quite well. I've never seen this in any of my other DeWalt bags, so I thought this was a definite step in the right direction. Most agree that for any of these tools, a vacuum molded hard shell case might be more appropriate, but that costs more money, so this is what we get. If you want to spring for a Festool version, you'll get their very cool Systainer, but you'll also pay significantly more than you would for any of these.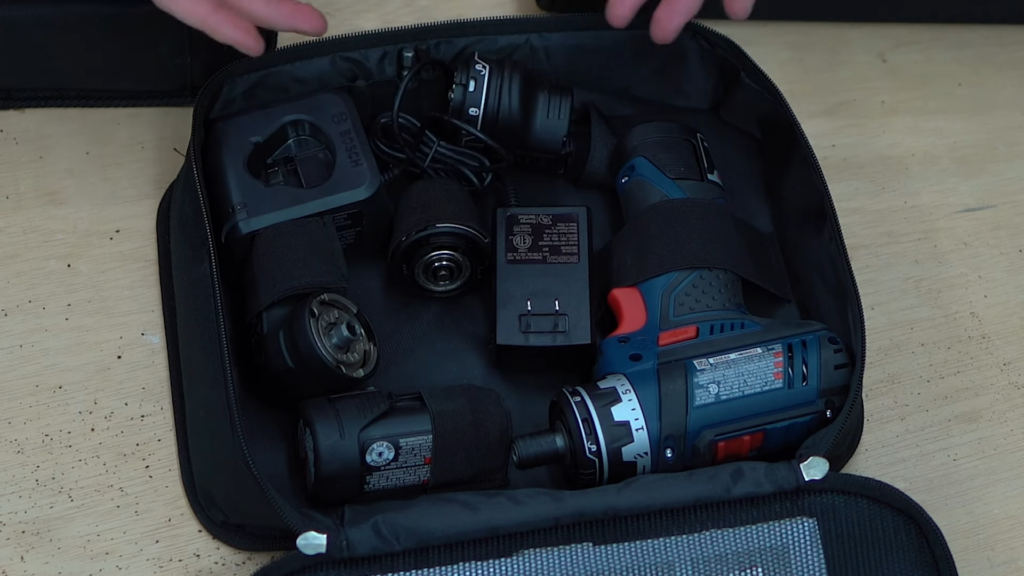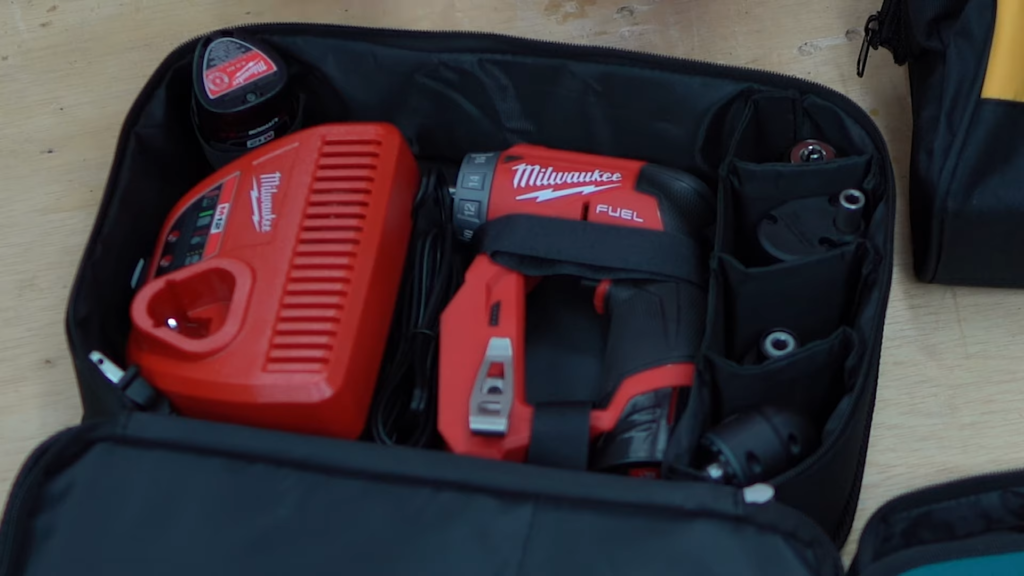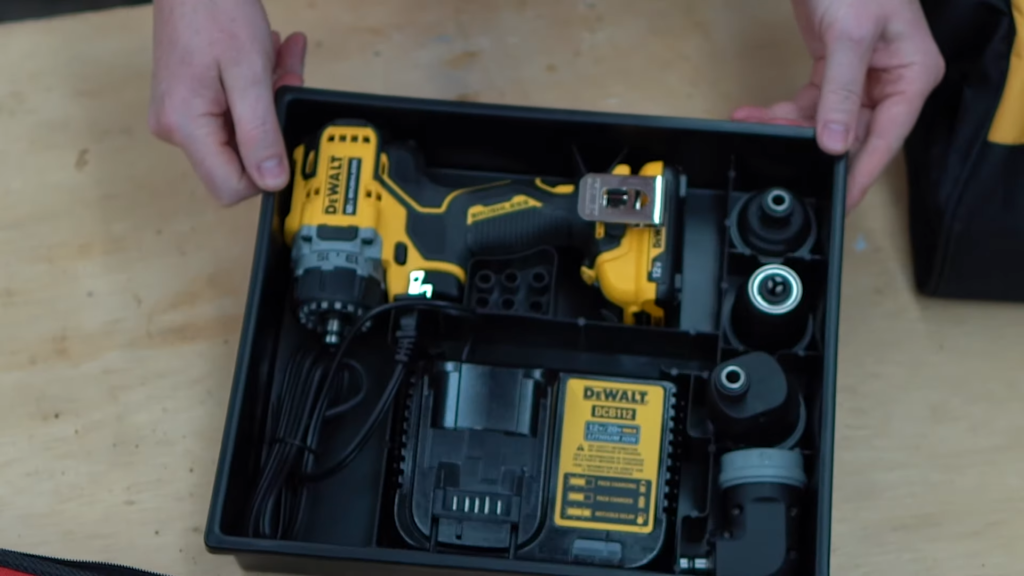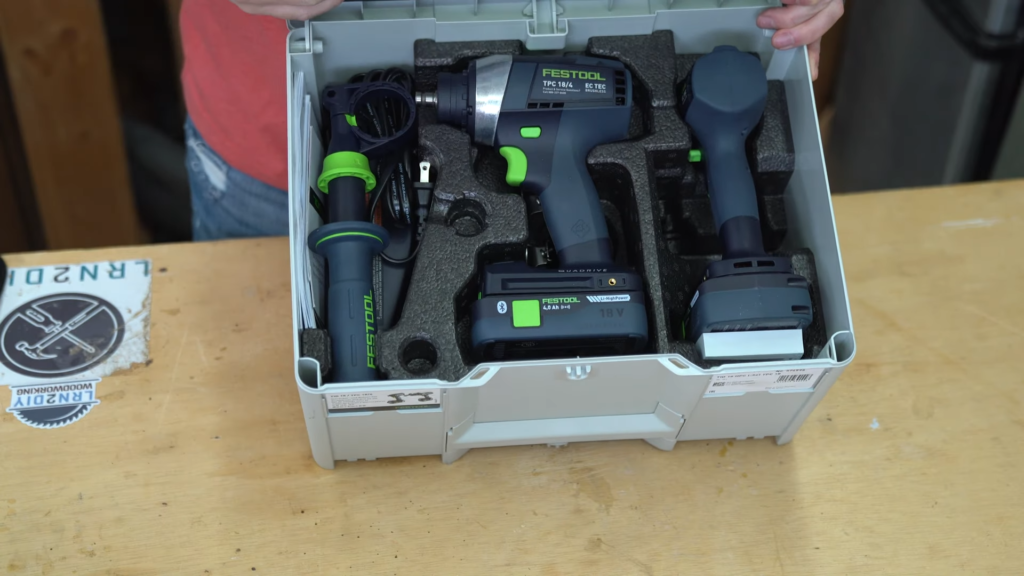 Speaking of paying more, what do these things cost? Here's a breakdown of each option with their current list prices plus their torque rating and what batteries they come with.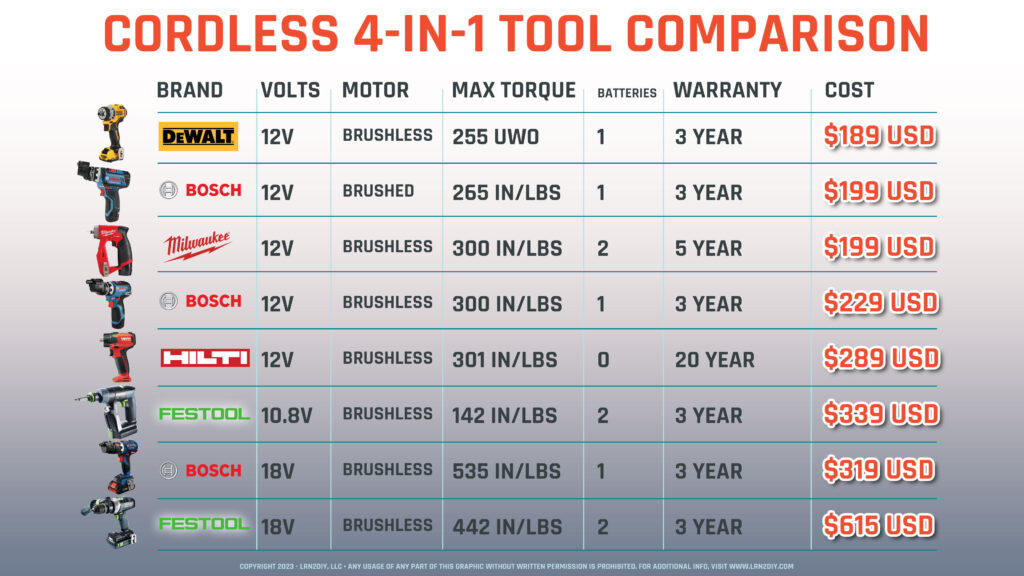 Besides the differences we've talked about, you can see that Milwaukee follows a different form factor for this drill, with the enclosed handle. This provides some protection for your hand and includes a large magnetic strip in the handle, which is awesome for storing both bits and fasteners. Some people really don't like this format because for some reason they decided to put the directional button on top of the tool, rather than in its usual position above the trigger. This format is actually meant to be held with your middle finger on the trigger and your index finger up along the side. That makes is significantly easier to hit the direction button but it's not the intuitive direction toggle that we're all used to. The other weird thing about this format is that if you use one of the included CP2.0 batteries, it stands up great but if you use your own XC battery, like I tend to, it becomes fairly awkward. Not a huge deal but worth noting. Also worth noting is that this format provides room for a 300 in/lb torque motor, which is more than all of the competition in the 12v range. I couldn't find the max torque of the DeWalt in in/lbs but they list it as 255 UWO.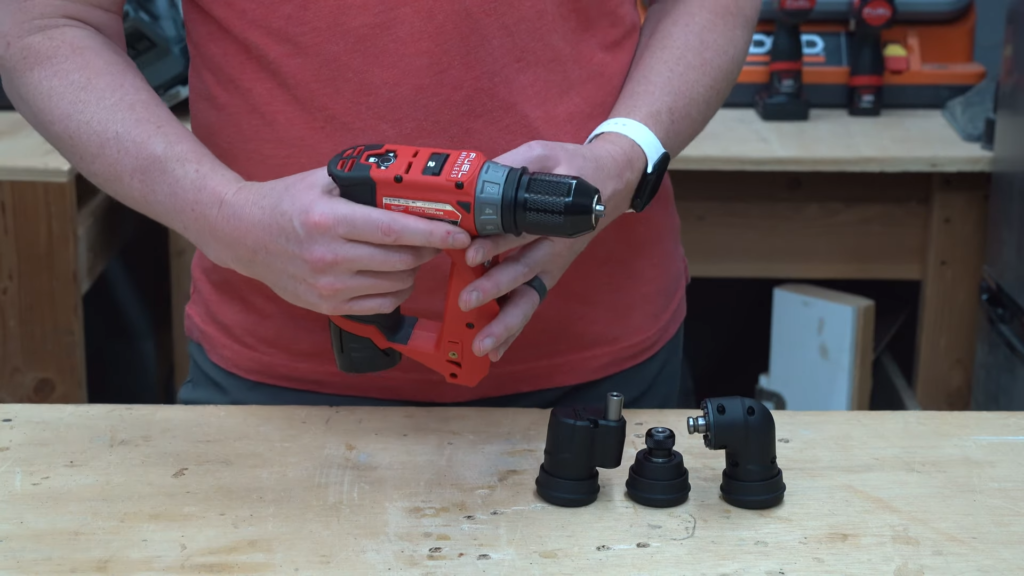 So, what do you think? Are these worth having? If you own one of these multi-headed drills I'd love to hear your opinion of it. I'm going to be looking for opportunities to try these out myself around the house as much as possible. Thanks for stopping by!