Here's a quick tip on how to mount a power strip, or anything that uses these keyholes… and it requires NO MEASUREMENTS at all!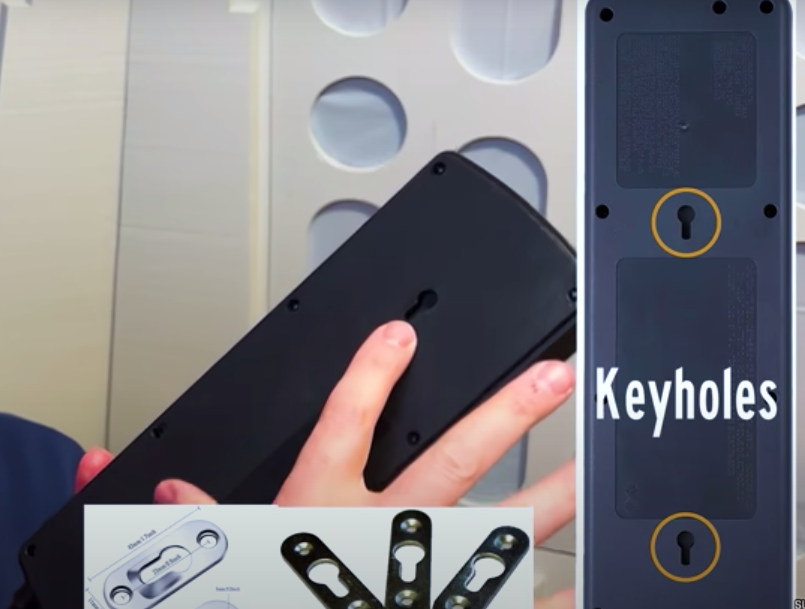 Flip the power strip over so you have the keyholes exposed: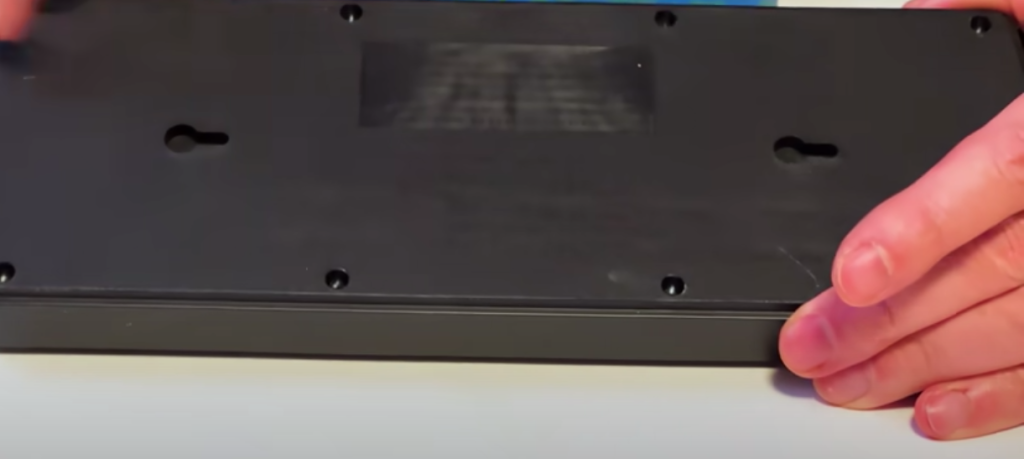 Use some masking tape or painters tape to cover up the two keyholes.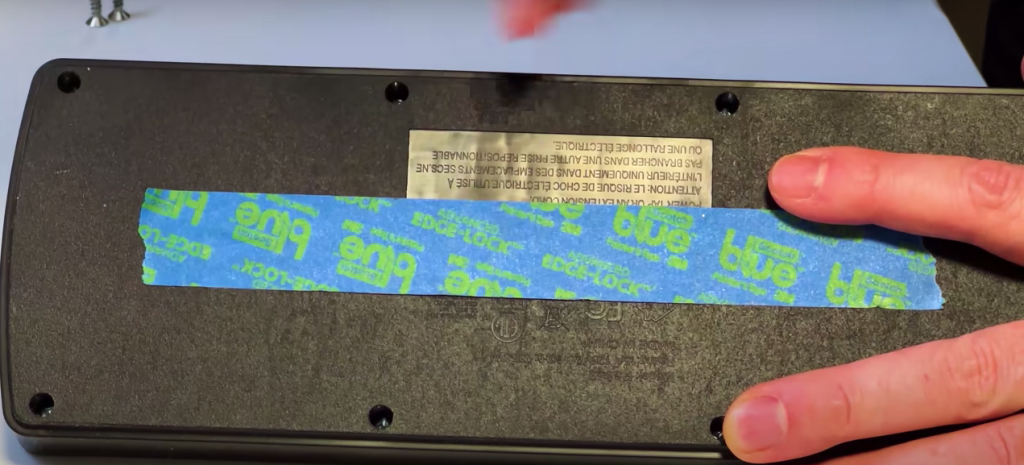 Feel where the little skinny part of the keyhole is, and poke a hole in it: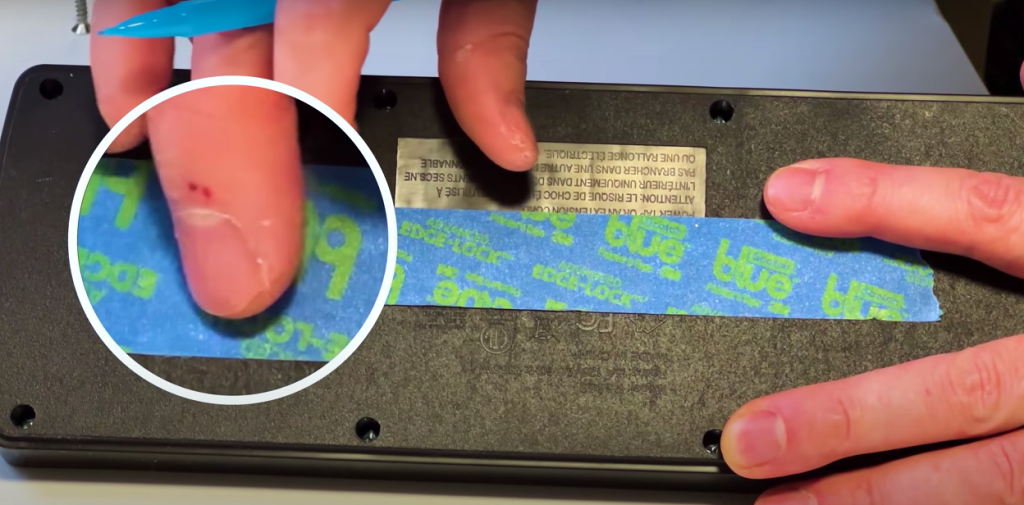 Make sure to poke the hole at the end of the keyhole like so: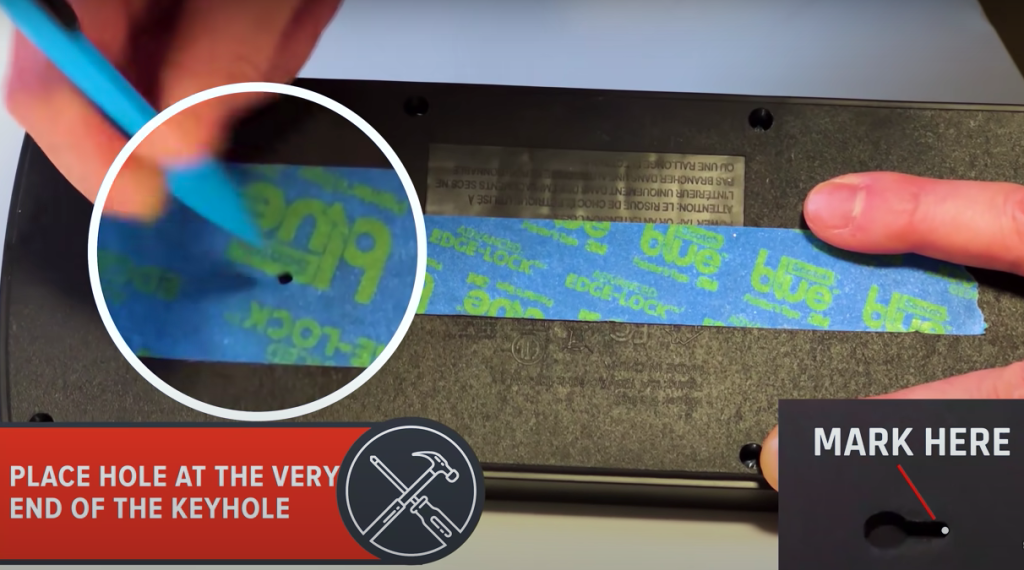 Get the power strip approximately positioned where you want it mounted.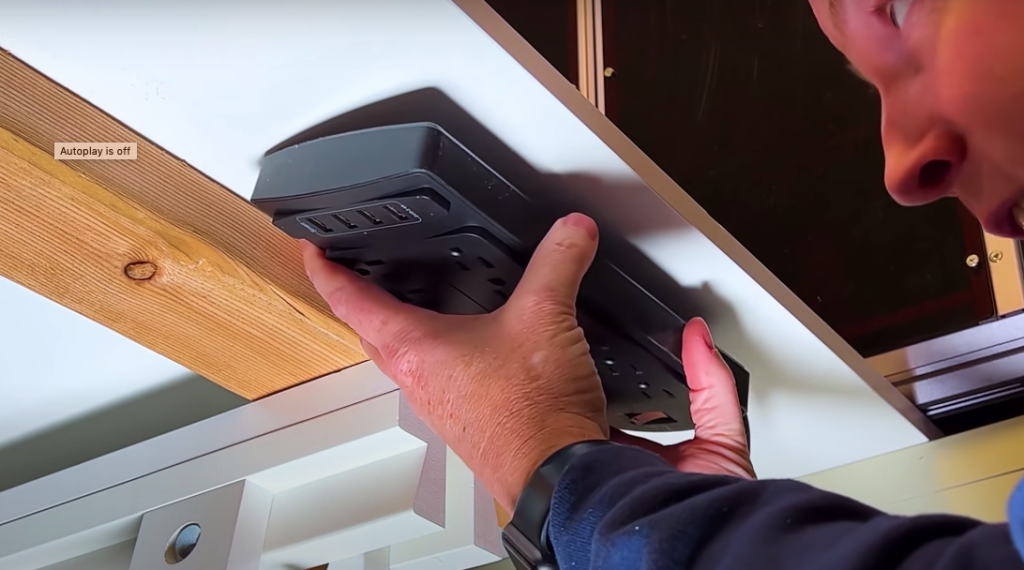 Peel off the tape from the power strip and place it as close to the position as you can.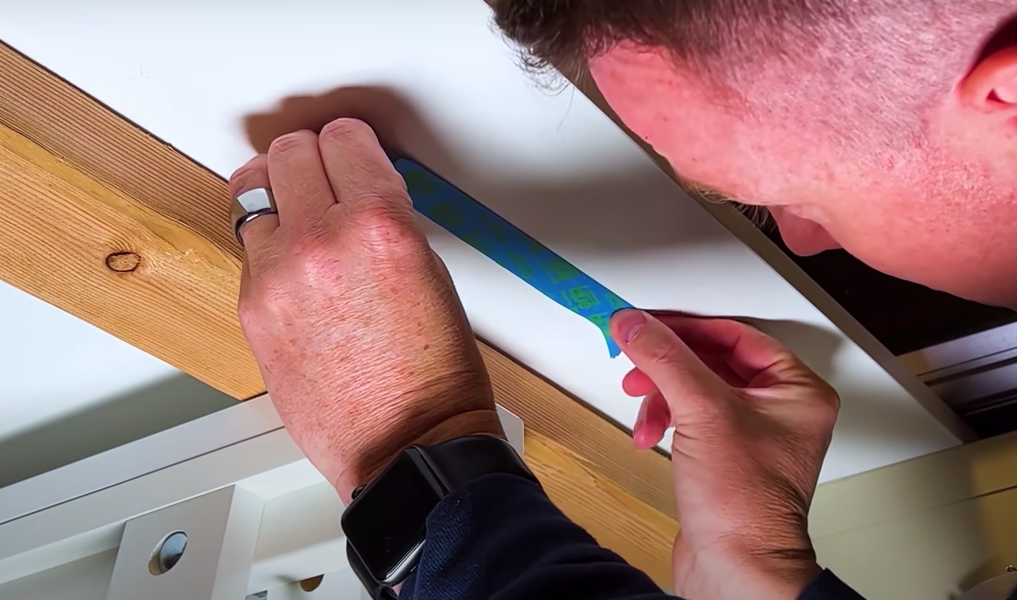 Drive your two screws into the holes you created in the tape.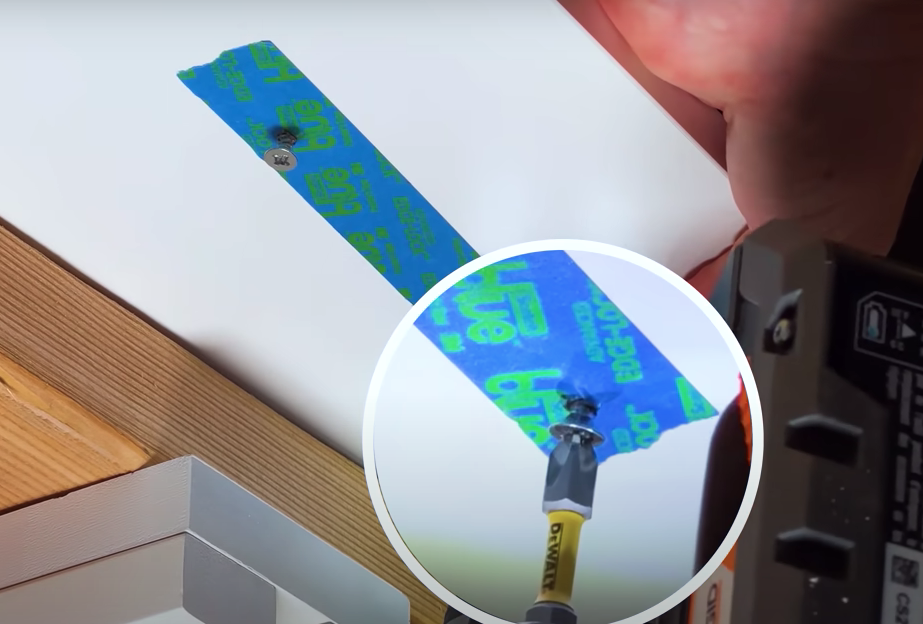 With the screws in, you can tear the tape right off.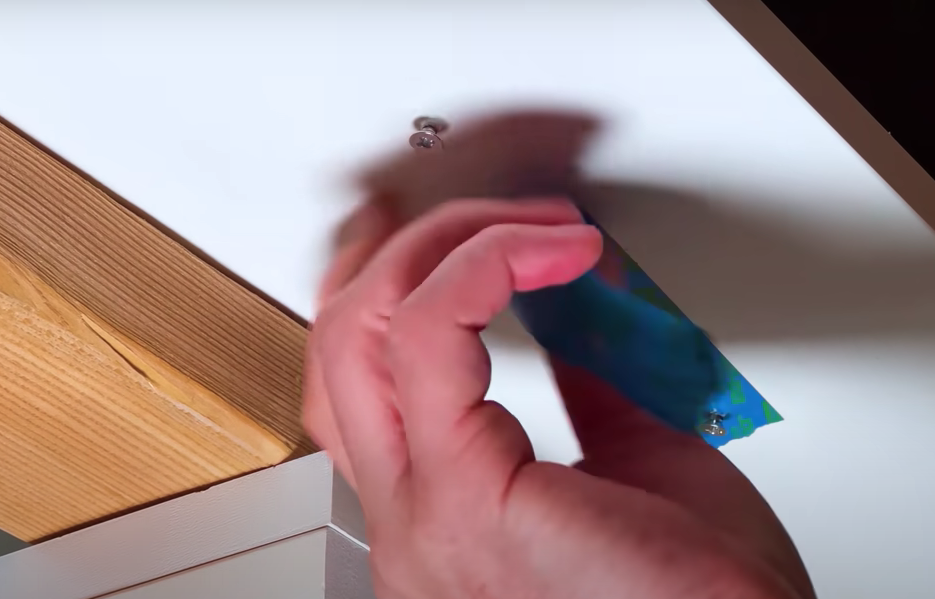 From there, place the power strip into position and you're good to go!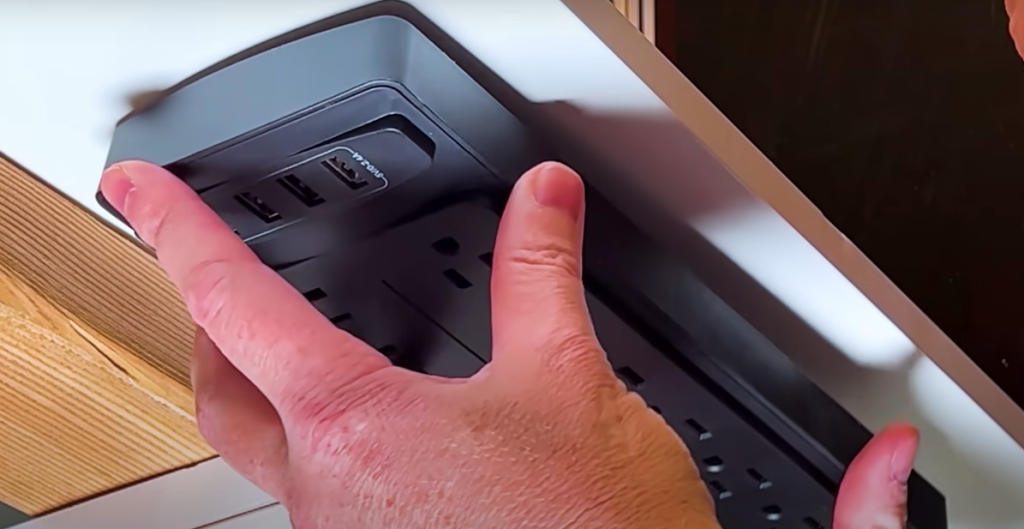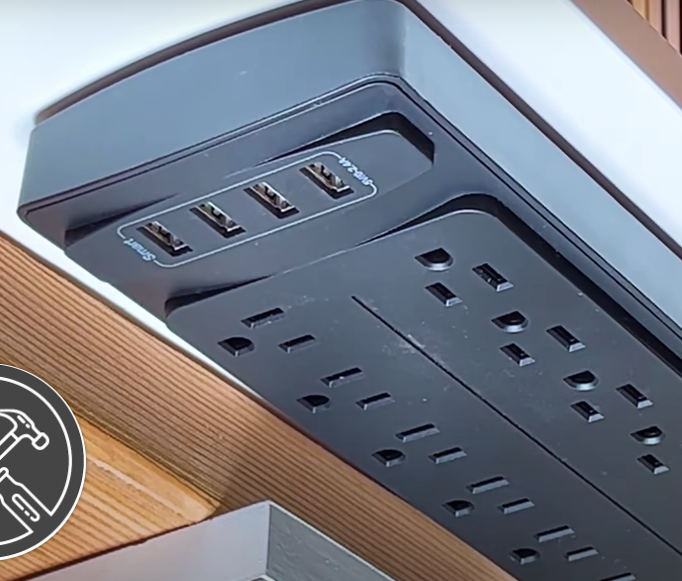 Not too shabby!
Check out the video here!